Rostov State Medical University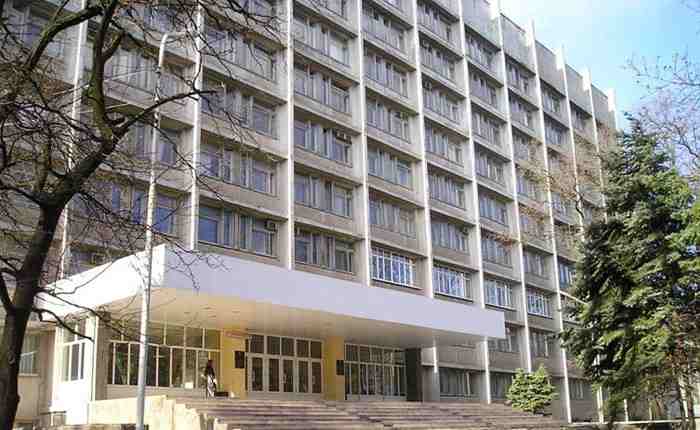 Rostov State Medical University is one of the oldest medical universities located in south Russia. The official name of the University is 'Federal State Budgetary Educational Institution of Higher Education Rostov State Medical University of the Ministry of Healthcare of the Russian Federation', abbreviated as 'FSBEI HE RostSMU MOH Russia'. It was formed by the Ministry of Healthcare of the Russian Federation.
The university is recognsied by the MCI and many batches of Indian students have already passed from Rostov State Medical University. Course duration is 5.8 years and the medium of instruction is English. RSMU is one of the world's leading teaching and research institutions, dedicated to preparing students for their medical career. It is one of the most famous universities in India and has one of the largest number of Indian students.
The MCI result of Indian students who have graduated from Rostov State University has been underwhelming. 
| | |
| --- | --- |
| FMGE passing % (2012-14) | FMGE passing % (2015-18) |
| 11.30% | 8.57% |
Global Medical Foundation will recommend universities which have a high FMGE passing percentage and a better track record. We recommend:
The history of the University began in 1930 when the Medical Faculty of the University was reorganized into the Institute of Medicine, which has become the largest medical university in the South of the USSR. In 1994, the Institute was granted University status, and then there were organized several new faculties. Today, the Rostov State Medical University is the largest medical research centre in Southern Russia.
Rostov State Medical University Clinic
The clinic of Rostov State Medical University includes:
20 inpatient units with 675 beds (including 125 day care beds),
Medical Center,
Consultative Outpatient Department, a Dental Department,
13 medical-diagnostic subdivisions,
2 Departments of Anesthesiology and Resuscitation,
Сenter of Medical Ophthalmology,
Blood Technology Center.
Today the clinic staff consists of more than 353 physicians, including 11 professors, 28 Doctors of Medical Science and 52 PhDs; more than 30 employees of the university are the main external specialists and experts of the Ministry of Health of the Russian Federation in the Southern Federal District, the Ministry of Health of the Rostov region and the Municipal Council «Health Management in Rostov-on-Don».
Rostov State Medical University Eligibility
Following is Rostov State Medical University Eligibility:
| | |
| --- | --- |
| Entrance Exam in India | There is no entrance exam in India like IELTS/SAT, etc. NEET qualification is must. |
| Age | The student must be at least 17 years old as on 31st December of the year in which the admission is being taken. |
| Board | The candidate must have completed class 12th from a regular and recognised board. |
| Marks for General Category students | The minimum requirement is an average of 65-70% marks in the higher secondary school including English. |
| NEET | You need to qualify NEET from 2018 onwards for admission in abroad. NEET result is valid for 3 years from 2018 onwards for MBBS abroad admission. |
| Entrance | There will be an entrance exam of Chemistry and Biology for admission. |
Rostov State Medical University Ranking
As in January 2020:
As per the website 4icu.org, Rostov State University world ranking is 6,818 and its country rank is 273.
QS Top Universities ranks RSU in 301-350 in EECA University Rankings.
However, as mentioned by Global Medical Foundation on numerous occassions, you must check the FMGE passing percentage and consider it a very important factor while choosing a university. Following is the MCI result of Rostov State Unniversity:
| | |
| --- | --- |
| FMGE passing % (2012-14) | FMGE passing % (2015-18) |
| 11.30% | 8.57% |
Rostov State Medical University Recognition
Rostov State Medical University is recognised by:
World Health Organisation,
General Medical Council,
Medical Council of India,
International Medical Education Directory,
ECFMG
Documents required for admission
Mark sheet of class 10th and 12th.
Date of birth certificate.
HIV test report. (Name must be as per passport, date of birth and passport number).
A valid passport with a minimum validity of 2 years.
The age limit for applicants to higher educational establishments is 17- 28 years.

There are a total of 5 hostels for the students at Rostov State Medical University, which can accommodate more than 2,000 students. It is compulsory for the students to live in the hostel.
All the hostels are fashioned in flat type system with attached bathroom, toilet and kitchen. The hostel and all the rooms are centrally heated. Rooms are fully furnished. The system of residence is separate for boys and girls.
Hostel facilites include:
3 seated big rooms,
central heating,
full furniture with beddings, shower room, toilet, washbasin,
security guards, reception, laundry, cleaning and washing personnel, reading rooms, etc.
Why Global Medical Foundation?
Why choose Global Medical Foundation?
We have sent 350+ students for studying MBBS abroad.
We have sent students from all over India – Delhi, Jharkhand, Bihar, Kerela, Uttar Pradesh, Maharashtra, Rajasthan, Odisha, Jammu & Kashmir, Karnataka, Assam, Goa, Madhya Pradesh, Uttarakhand, Punjab, West Bengal, Haryana, Andhra Pradesh.
Shobhit Jayaswal has visited many universities in Russia.
6-year on-campus support for taking care of students in Russia through Indian representative.
Right experience to provide guidance to Indian students.
Geniune and complete information about Perm State University.
100% visa and admission guarantee.
We can provide reference of students and organize meeting with passed out students.