Bangladesh Medical College

MBBS in Bangladesh
Bangladesh Medical College, Dhanmondi, Dhaka was established in 1986, making it the oldest private medical school for MBBS in Bangladesh. The Bangladesh Medical College is affiliated with the University of Dhaka, this means that Indian students are eligible to apply for NOC from Medical Council of India (MCI) and are eligible to sit for the screening test after graduating from Bangladesh Medical College.
Bangladesh Medical Studies And Research Institute (BMSRI), a Non-political and Not for Profit Organization runs the college and the hospital. The college offers a 5-year course taught in English-medium leading to MBBS degree by the University of Dhaka. The academic session starts in January every year.
Bangladesh Medical College is also recognised by the World Health Organization (WHO). Bangladesh Medical College graduates are eligible for registration with the General Medical Council of United Kingdom. They are also eligible to take the United States Medical Licensing Examinations (USMLE).
Bangladesh Medical College

About the college and its hospital
Bangladesh Medical College, located in Dhanmondi, and its attached hospital are accommodated in 6 storied buildings. It can accommodate as many as 500 patients. The new building of the Hospital of Bangladesh Medical College is called the Community Welfare and Health Care Centre (CWHCC) and has world-class facilities, built to international standards. The new hospital has an excellent Outpatient Department in addition to Inpatient facilities. The Bangladesh Medical College also has a modern Accident and Emergency Departments. The College has recently acquired a large and modern mobile hospital with a fully air-conditioned operation theatre, patient examination and treatment arrangements.
Bangladesh Medical College MBBS in abroadis one the finest colleges for which had an MCI Screening Test passing percentage of 80% between 2012-14.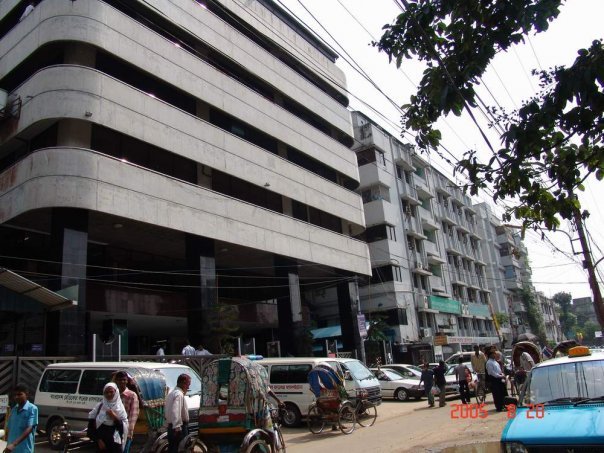 Bangladesh Medical College

Classrooms
Bangladesh Medical College has 5 large fully air-conditioned classrooms with closed-circuit televisions for lectures. In addition to this, there are departmental tutorial rooms attached to the respective departments. The Anatomy Dissection Hall is fully air-conditioned. The laboratories of various departments like Pathology, Biochemistry, etc are well equipped with instruments.
Each classroom is also provided with an overhead projector, slide projector and microphone system. In addition, multimedia projectors and computers are also available for teaching.
Shobhit Jayaswal of Global Medical Foundation has personally visited the campus of Bangladesh Medical College and has met many Indian students studying at this college. This is one of the best medical colleges in Bangladesh and is a good choice for Indian students.
Bangladesh Medical College

Library
Bangladesh Medical College has a modern and fully air-conditioned library located on the first floor of its campus building. The library has a collection of over 6,674 books including expensive latest monographs. It subscribes 16 international medical journals on an annual basis. The library has accommodation for seating 100 students and 15 teachers at any given time. The Medical Education Unit (MEU) is attached to the library. MEU has 5 computers for use by students and faculty members. Fax, Internet and E-mail facilities are freely available and are widely used. MEDLINE database (1966 to current) is available on CD Roms and online through the Internet. Teaching materials are also available on CD Rom and videocassettes.
Bangladesh Medical College Eligibility
Bangladesh Medical College Fee Structure
The following is the Fee Structure for Indian students who wish to study MBBS in Bangladesh Medical College:
| | | |
| --- | --- | --- |
| 01 | At the time of Admission | $ 22,000 |
| 02 | 2nd Year | $ 5,500 |
| 03 | 3rd Year | $ 5,500 |
| 04 | 4th Year | $ 5,500 |
| 05 | 5th Year | $ 5,500 |
| | Total | $ 44,000 |
Hostel and food charges will be extra.
Bangladesh Medical College

Curriculum
Examinations
Timing
Subjects of the Examinations
First Professional MBBS
At the end of 1 year of the course
Anatomy, Physiology & Biochemistry
Second Professional MBBS
At the end of 3 ½ year of the course
Pharmacology &
Therapeutics Pathology
Microbiology, Forensic
Medicine & Toxicology &
Community Medicine
Final Professional MBBS
At the end of 5th year of the course
Medicine, Surgery
Obstetrics and
Gynaecology
Note:
Pathology includes General Pathology, Systemic Pathology, haematology and Chemical Pathology.
Microbiology includes Bacteriology, Immunology, Virology, Parasitology, Mycology and Clinical Pathology.
Medicine includes Internal Medicine, Paediatrics, Psychiatry, Dematology, Venereal Diseases and Physical Medicine.
Surgery includes General and Regional Surgery, Orthopaedics and Traumatology, Ophthalmology, Otorhinolaryngology, Anaesthesiology, Radiology, Radiotherapy, Blood Transfusion and Dentistry.
Obstetrics and Gynaecology include Neonatology and Family Planning.
Apply now for MBBS in Bangladesh!
Write your query to us, be it College Fees or the Admission Process or anything that you want to be answered, our professional consultants will call you and answer your questions shortly. Global Medical Foundation- Best MBBS Abroad Consultants.