Have any query? Let us answer it!
Write your query to us, be it College Fees or the Admission Process or anything that you want to be answered, our professional consultants will call you and answer your questions shortly. Global Medical Foundation- Best MBBS Abroad Consultants in Delhi.
We have sent 350+ students to study MBBS in Ukraine, MBBS in Russia, MBBS in Bangladesh, MBBS in Kyrgyzstan, MBBS in Kazakhstan & MBBS in Philippines.
Why should I study MBBS in abroad?
Low Tution Fees
Studying MBBS in abroad is way cheaper than studying in MBBS India with the fees being as low as ₹10 lakh for entire MBBS course. The college fees will be paid in yearly instalments. Therefore, you don't have to pay the entire fees at once.
No Donation
Apart from the low fee structure, there will be no donation for studying MBBS in abroad which is not the case for Indian private colleges. That is right, you will get MBBS admission without any donation.
MCI and WHO approved Medical Universities
All Medical Universities are MCI and WHO approved and also approved by their respective national regulator of education, the student will be eligible to practice in India or any other country subject to fulfilment of the eligibility criteria.
Medium of Instruction is English
The medium of instruction will be English for MBBS in Kyrgyzstan, Philippines, Bangladesh, Russia, Ukraine and China. Teachers/lecturers will be adept in the language so as to facilitate learning. Students need not learn the local language for classroom learning.
Global Job Opportunities
MBBS in abroad open the doors of the world for you. You can practice anywhere in the world after completing your MBBS degree and complying with the eligibility criteria of the country of your choice where you wish to practice.
Guidance for MCI Screening Test
Guidance will be provided to students who will be appearing for the various screening tests such as the Medical Council of India (MCI) screening test-Foreign Medical Graduates Examination (FMGE), the United States Medical Licensing Examination (USMLE), etc.
Advance Academic Curriculum
The structure of the MBBS in abroad is based on the latest and updated trends, findings and the most advanced curriculum present currently in the world. This means that the students are fed with the best and latest knowledge which benefits them in their career ahead. They will acquire the latest technology and medicinal know-how upon the completion of their MBBS in abroad.
No Hidden Cost
The dealings and consulting provided by Global Medical Foundation is 100% genuine. We retain the trust of our clients and have emerged as the leading institution. We guarantee 100% satisfaction from our services. There will be no hidden information or cost when you deal with Global Medical Foundation. Your satisfaction is of paramount importance to us.
Internship in student's home country or abroad
You will get an opportunity to gain practical exposure and knowledge through internships/clinical clerkships.
Low Fees and Cost of Living
Another advantage with the affordable fees structure is that the cost of living is also low and affordable. This helps to lower the cost significantly for the student.
Indian Food Available
With so many students studying MBBS in abroad, Indian food is now easily accessible for the students. There are may restaurants providing Indian food, both vegetarian and non-vegetarian.
Students are highly Safe and Secure
There is political, economic and personal safety in Philippines, Russia, Bangladesh, Ukraine and China. The students will be safe and secure. There is no discrimination in these countries and students live safely in their hostel or other accommodations.
Career Gateway
Studying MBBS in Abroad, especially in Philippines is the career gateway of other developed countries like USA, UK, Canada etc. Students can practice in Russia after completing MBBS from there without giving any licensing exam.
Comfortable Weather
Weather in the country such as the Philippines is similar to that in India, making them the ideal destination for studying MBBS in abroad. Summer is from March to May, Monsoon season from June to October and cool weather from November to February in the Philippines.
Indian Representative
Global Medical Foundation has its own office in Philippines. Our representative will pick up students from the airport and help them till they adjust well, which includes helping the student find a PG/flat. Our representative live there permanently and help students out whenever the need arise. We send regular updates to the parents about the performance and behaviour of the students.

Why Global Medical Foundation?
Global Medical Foundation is an ISO 9001:2015 Certified Company

Best MBBS Abroad Consultants- transparent and complete information guaranteed.

Free counselling for the right University and Country to meet your budget.

Guaranteed admission if you meet eligibility criteria & submit documents on time.

Advise on the Passport application process, we will get your visa done.

Global Medical Foundation has sent 350+ students for MBBS in abroad.

Guidance for appearing screening test.

Provides foreign exchange from the authorised dealers of Government of India.

Overseas Travel Arrangement and sending students in a batch.

Admission Letter from the University & completion of the admission process.

Accommodation arrangement in University Hostel.

Lowest admission processing fees and best guidance for MBBS in abroad.

On-campus support to our students in each and every university.

Admission for MBBS  in Philippines, China, Russia, Ukraine, Bangladesh and Kyrgyzstan.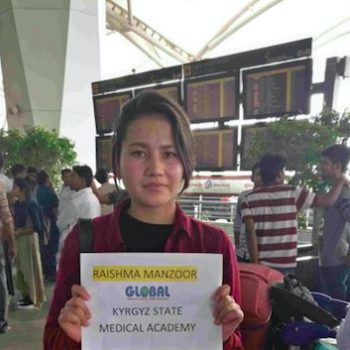 MBBS
Kyrgyz State Medical Academy
I would like to thank Global Medical Foundation for helping me get admission in Kyrgyz State Medical Academy in Kyrgyzstan. My experience was good and the work was done on time. Thank you.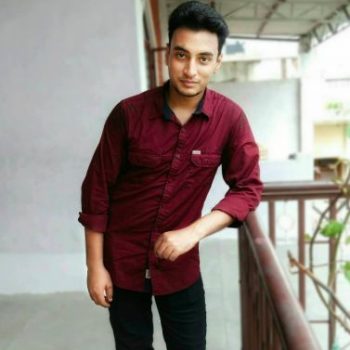 MBBS
Vinnitsa National Medical University
One of best consultancy if you are planning to pursue MBBS abroad. I am studying at Vinnitsa National Medical University of Ukraine. Shobhit Jayaswal sir helped me a lot. Very much satisfied with the service of GMF.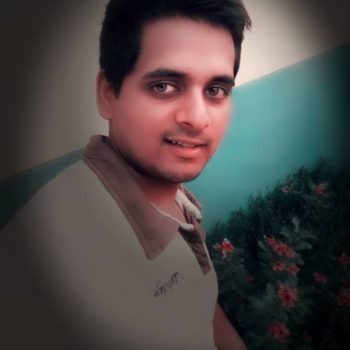 MD Student
University of Perpetual Help
Hi, my name is Faisal Jauwad and I am from Bihar. I am going to study in the University of Perpetual Help with the help of Global Medical Foundation. I am fully satisfied with the services provided to me by Global Medical Foundation. Thank you so much.
Have any of these questions on your mind on MBBS in abroad?
What is the Cost including Colleges Fees, Accommodation & Food?
⇓
Is taking admission outside of India safe for my daughter or son?
⇓
Do I need to pay the entire Fees at once?
⇓
have any of these questions on your mind?
Would you like to speak to one of our consultants over the phone? Just submit your details and we'll be in touch shortly. You can also call us directly on 9899065852 if you would prefer.