Jalalabad State University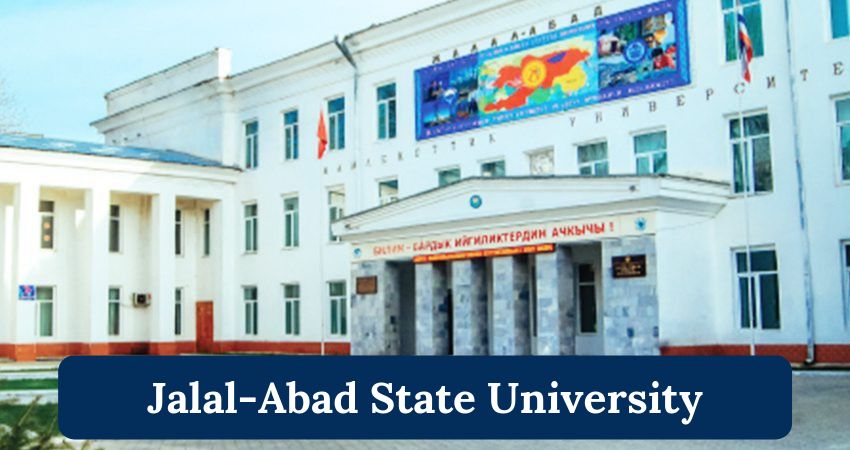 Jalalabad State University (Jalal-Abad State University, MBBS in Kyrgyzstan) is a government university in Kyrgyzstan. It was established in 1993. Jalalabad State University provides higher education in the following fields: Medical, Electronics, Energy, Construction, Agro-industrial complex. The university is located in Jalalabad which is about 630 km away from Bishkek which is the capital of Kyrgyzstan. Indian students can take a flight from Bishkek to Jalalabad as the flight time is about 50 minutes only. The reason for selecting this university is that the overall budget is very low and is one of the cheapest options for MBBS in abroad. The other option for cheap and best MBBS abroad is Asian Medical Institute. The best university in Kyrgyzstan is Kyrgyz State Medical Academy.
MBBS in Jalalabad State Medical University
MBBS in Jalalabad State Medical University is becoming increasingly popular among Indian students due it its commitment of delivering quality education at a very low cost. The degree awarded after completion of the 5-year course is called MD which is equivalent to MBBS in India. The student can practice in India after clearing FMGE (MCI Screening Test). The medium of instruction will be English for the entire course duration, however, the students will be taught the local language. It is taught so that Indian students can easily communicate with the locals during hospital visits. Learning the local language will also help the students in day to day activities.
Compared to other universities in the Eurasia region, the medical faculty of Jalalabad State University puts more focus on the clinical practice of its students. The students get hands-on practice at the university's clinical hospitals: Jalalabad Provincial Headquarters Hospital, Jalalabad City Hospital and other hospitals associated with the faculty of medicine of Jalalabad State University.
The students have the opportunity to gain a deeper knowledge of paediatrics through the Faculty of Medicine. Placement to patient clinical care, internal diseases, surgery, obstetrics and gynaecology are also included in the teaching process where theoretical knowledge will be supplemented by practical skills.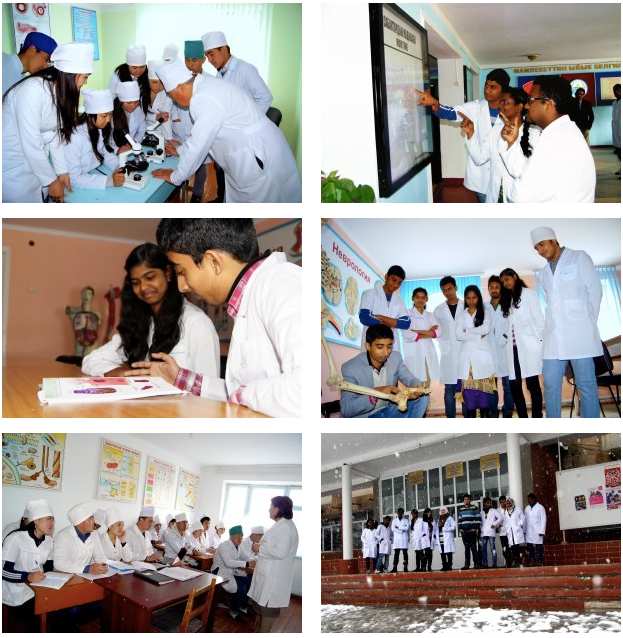 The Jalalabad State University is located in Jalalabad city, which is the capital of Jalalabad region. The Jalalabad region has a population of about 11 lakh. The climate of this region is similar to the rest of Kyrgyzstan. There will be snow in the months of December, January and February while the weather is very pleasant during the rest of the year.
Jalalabad State University Eligibility
Jalalabad State University Fee Structure
Check Jalalabad State University Fee Structure:
| Year -> | 1st Year Fees+Hostel+One Time Charges | 2nd Year Tuition Fees | 3rd Year Tuition Fees | 4th Year Tuition Fees | 5th Year Tuition Fees | Total Fees for 5 Years |
| --- | --- | --- | --- | --- | --- | --- |
| Fees in US $ | 6,200 | 3,050 | 3,050 | 3,050 | 3,050 | 18,400 |
| Exchange Rate (US $1 = ₹70) | 70 | 70 | 70 | 70 | 70 | 70 |
| Fees in ₹ | 4,34,000 | 2,13,500 | 2,13,500 | 2,13,500 | 2,13,500 | 12,88,000 |
Note:
Admission charges extra payable in India.
Conversion Rate used above = US $1 = ₹70. Kindly use current exchange rate for calculations.
Indian mess charges = USD 1,000 per year from 1st year.
Hostel charges included in the 1st year budget.
Hostel charges from 2nd year onwards = USD 350 per year.
The total budget including Tuition Fees+ Hostel Fees+ Indian Mess+ Medical Insurance for 5 years will be approx. ₹17-18 lakh for Jalalabad State University, Kyrgyzstan.