Best College for MBBS in Ukraine (2019)
We are all here for accomplishing one mission: Find the best college for MBBS in Ukraine. But why is finding the best college for MBBS in Ukraine so important for us? Here are just some of the reasons why you need to know which college in Ukraine is best for you:
excellent infrastructure
good and safe city
adequate practical exposure
no corruption in the university
strict studies
focus on quality education
availability of hostel and Indian mess
FMGE coaching
to find out the university where Indian students are clearing FMGE
Our aim is to find a university which fits our budget and has the highest FMGE passing percentage. Such a university can be termed as the best college for MBBS in Ukraine.
In case you have a different definition of the best university for MBBS in Ukraine, then you need to reconsider your priorities. Let's find out which university is best for studying medicine in Ukraine.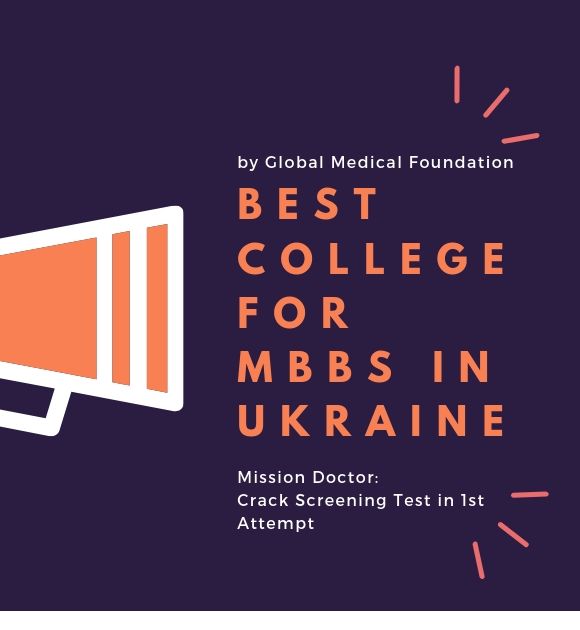 Highest FMGE Passing Percentage or the Best College for MBBS in Ukraine
Let's come straight to the point, all the research you are doing about MBBS in Ukraine is to find the university from where you have the best chance of clearing FMGE or the MCI Screening Test.
So which universities have the best FMGE passing percentage? The top-5 are:
The students from these universities have always performed well when it comes to FMGE. Our suggestion is to keep one of these universities as your priority as at the end of the day, you have to clear the screening test in order to practice in India.
We recommend Bukovinain State Medical University and Vinnitsa National Medical University as the best college for MBBS in Ukraine.
Should I look at the World Rankings?
While world rankings look like important criteria to judge a university's credibility, selecting the best college for MBBS in Ukraine by looking at the world rankings is not a wise thing to do.
First of all, there is no official ranking list. Most of these ranking websites are private companies only. Secondly, if we look at the world rankings of many medical colleges in India, you will surely be shocked that Indian colleges don't do well. However, you will still surely jump on the chance to get a medical seat in a private college in India even if it was opened this year only.
Therefore, we should always look at only one ranking list, the list which shows how many Indian students cleared FMGE after doing MBBS from a university in Ukraine.
However, if you still want to know about the rankings then the highest ranked universities in Ukraine, as per QS Rankings are –
Hostel & Indian Mess Facility
While the hostel facility is provided by all the universities in Ukraine, the major concern of students and parents is the availability of Indian mess. Check about the mess and hostel facilities for MBBS in Ukraine:
Top-5 Universities as per GMF
These are the best colleges for MBBS in Ukraine: