Planning to do your MBBS after completing your graduation? Yes, you can do your MBBS from abroad after completing B.Sc / BAMS / BHMS / Bio-tech. There are two ways ahead for you. Either you can start from the beginning or either you can lower your cost and complete MBBS much more quickly.
In the first option, you will take admission the same way a class 12 pass out would. You will have to pay the same fees and your MBBS course duration will be between 5-6 years depending on the country where you take admission.
This would mean more years, money and time to complete your MBBS degree. You graduation degree will hold no real value here.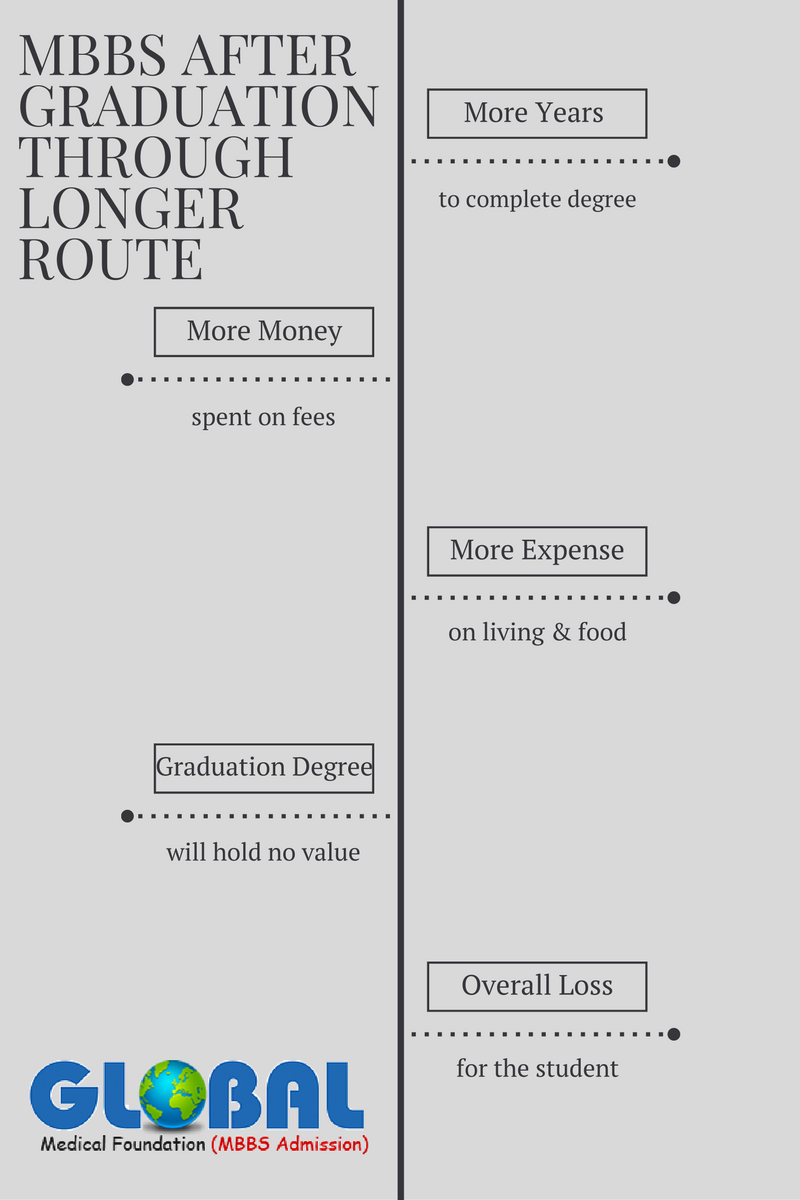 MBBS After Completing Graduation

The smarter & convenient way
So what is the shorter way we are trying to tell you?
It fairly easy to understand. Why would anyone want to waste 2 years of their life by doing MBBS which is 6 years long? What if you can do MBBS which is only of 4 years? Let us do the maths:
Longer Route- 3 Years Graduation + 6 years MBBS= 9 years to become a doctor
Better & Smarter Route- 3 Years Graduation + 4 years MBBS= 7 years to become a doctor
By opting to do MBBS in Philippines, you can save money and time. A student who has completed graduation in India or a BS degree can get admission to the 4 years MD program in Philippines (equivalent to MBBS in India).
Therefore, you will be able to complete your MBBS faster. Not only this, you will have benefits such as less fees, less expense on accommodation and food, less visa charge.
You get admission to the 4 years MD program in Philippines and not the usual 5-5.5 years program because you have already completed your graduation which qualifies you to take admission directly to the MD course.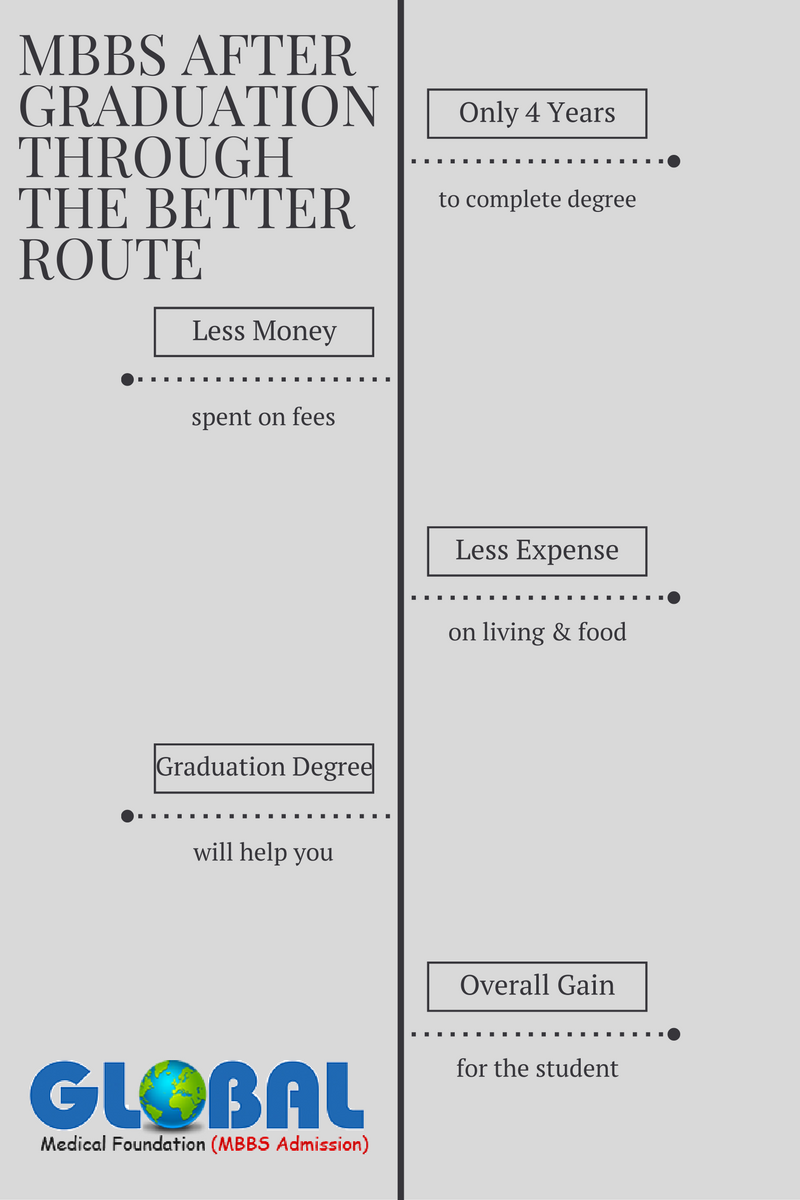 Have any query? Then write to us!