Our Lady of Fatima University (OLFU)- 1st year of MD
The 1st year covers the normal Human Anatomy, Biochemistry, Physiology, Preventive Medicine & Community health, Psychiatry and Medical Practice I. Class lectures are delivered mostly through computers using LCD projectors complemented by slide/ film showing, laboratory work and group discussions. Pedagogy and Bioethics are incorporated in Principles of Medical Practice I. An introduction to Medical Informatics is incorporated in Preventive Medicine and Community Health before the biostatistics session. Problem-based learning is gradually introduces in certain topics in Biochemistry and Physiology.
Our Lady of Fatima University (OLFU)- Curriculum
Students from India after class XII first enrol in a Pre-medical course of 1 year before they are eligible to be admitted to the 4-year medical course. Students with a Bachelors Degree can be admitted directly to MD course.
The four-year medical course progresses from the study of the normal to the abnormal human being. Most subjects are yearly courses taken up for 2 semesters.
Our Lady of Fatima University (OLFU)- 2nd year of MD
The 2nd year deals with Pathology, Microbiology, Parasitology, Pharmacology, Preventive Medicine and Community Health, Psychiatry II and Medical Economics plus introductory courses in clinical subjects. In small groups, students begin to meet patients in actual hospital setting where they are introduced to history taking and physical examination.
Our Lady of Fatima University (OLFU)- 3rd year of MD
The third year involves didactic lectures on common diseases encountered in clinical practice as well as interesting or rare conditions. Pathophysiology is reviewed while clinical features, diagnostic approaches and principles of management are emphasized.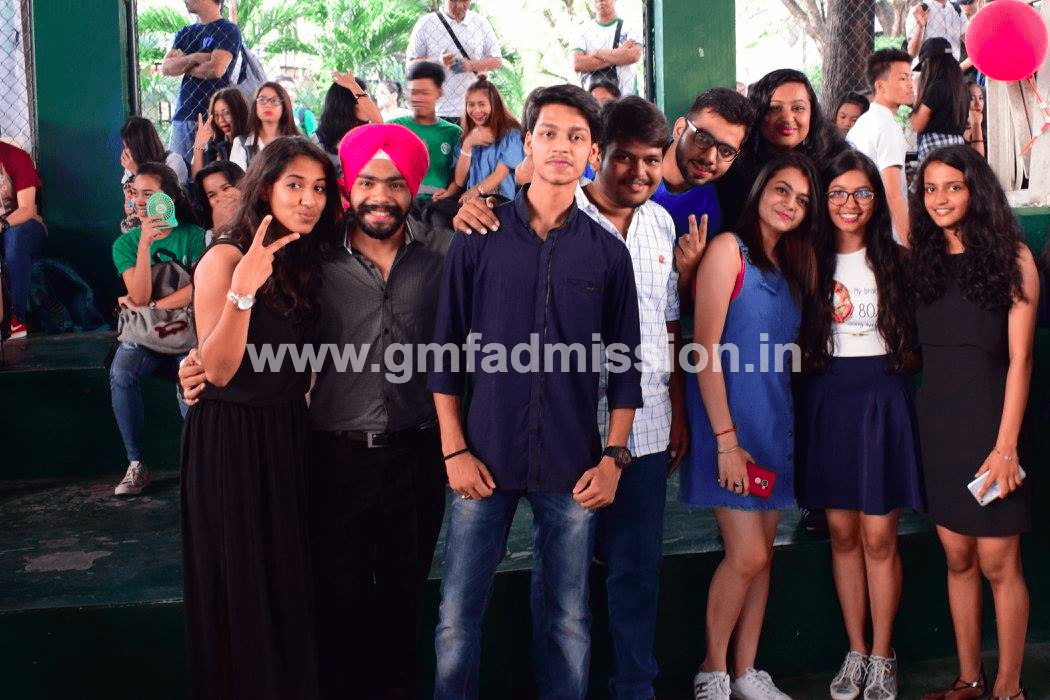 Our Lady of Fatima University (OLFU)- 4th year of MD
The fourth year or clinical clerkship is mainly spent in actual patient care with the affiliated Hospitals serving as the clinical laboratory. Hospital rounds and group discussions give the student a good perspective on bedside manners, diagnosis and management. The clerks rotate through the different clinical departments.
Student sharing his experience of studying MBBS in the Philippines