Georgian American University
In this step-to-step guide about Georgian American University, you will get to know about the following things:
Call Back form for Georgian American University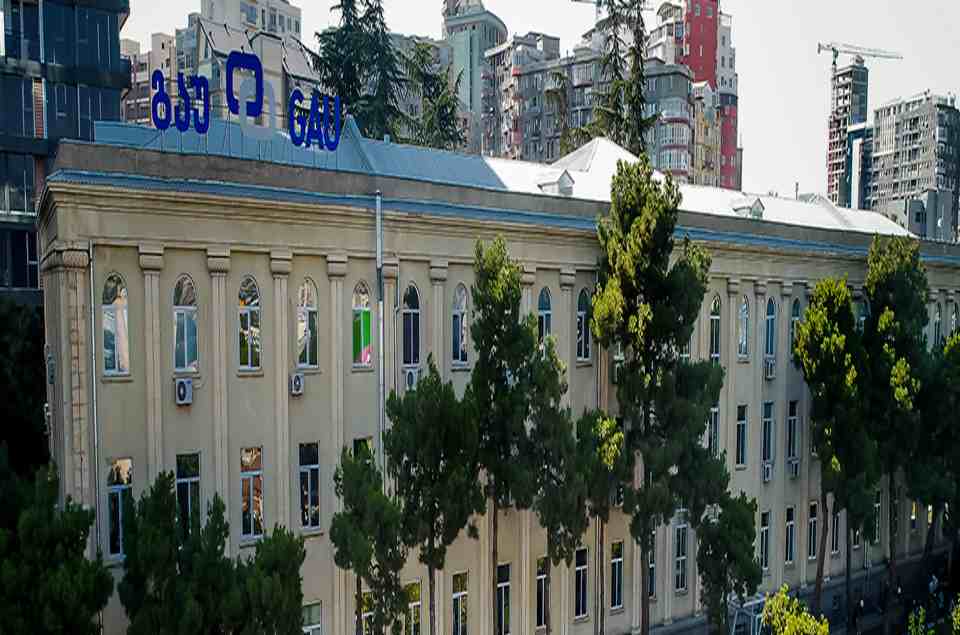 Georgian American University is an MCI and WHO recognised university. It is located in Tbilisi which is the capital of Georgia. It is to be noted that Georgia is a country located in the Caucasus region of Eurasia. Georgia is neither a part of the European Union nor it is of Europe. Also, please don't confuse it with the state of Georgia in the USA.
The university was established in 2001. It is a private university. The course duration is 6 years and the entire course will be taught in the English language. Indian students are currently studying at Georgian American University but as on 2020, Indian students haven't passed out from this university. Currently, more than 1,400 students study here. The university teaches many courses and medical is just one of them. Georgian American University has the following faculties:
Business School
Law, Social Science, Diplomacy School
Informatics and Engineering School
Humanities and Liberal Arts School
Medical School
Tbilisi - Georgian American University Location
Georgian American University location is Tbilisi. Tbilisi is the capital of Georgia. It is the largest city in the country. The population of Tbilisi is about 11 lakh. There is no Embassy of India in Georgia which is a major drawback for Indians there. It takes about 9-11 hours to reach Tbilisi from Delhi and you will have to take a connecting flight. The average flight ticket price is ₹30,000.
Tbilisi is a beautiful city and is also an upcoming tourist destination. It lies in East-Georgia on both banks of the Mt'k'vari River. The climate is much more favourable than European countries where Indian students go to study MBBS. Tbilisi has a humid-subtropical climate. Summers are very warm and winters are cold. The city receives significant rainfall throughout the year. The average annual temperature in Tbilisi is about 13°C. The coldest month is January with an average temperature of 2.3 °C. The hottest month is July with an average temperature of 24.9°C.
Georgia is considered to be a very safe country. Locals are friendly and since Indian students have been going to study MBBS in Georgia for some years now, there is a decent number of Indian students in Georgia now.
Average Temperature
Month-wise temperature in Tbilisi:
Month

High / Low

(°C)

January

7° / -1°

February

8° / 0°

March

14° / 3°

April

19° / 8°

May

24° / 13°

June

29° / 17°

July

32° / 20°

August

32° / 20°

September

27° / 16°

October

20° / 10°

November

13° / 5°

December

8° / 0°
Georgian American University Ranking
Georgian American University Ranking –
As per the website 'https://www.4icu.org/', Georgian American University's world ranking is 11,003 and the country rank is 24.
'https://www.webometrics.info/' ranks GAU at 17,918.
FMGE result is not available as Indian students haven't passed out from Georgian American University yet.
Global Medical Foundation will suggest that the students must take admission in the universities with a proven track record. We will suggest that the students should choose universities like:
Medical School of Georgian American University
The Medical School of Georgian American University was established in 2017 and started to teach students in 2018. Course duration is 6 years and the degree awarded will be MD. This degree is equivalent to MBBS in India. As Georgia follows ECTS, the total credits required in 6 years is 360.
The MD Program at Georgian American University focuses on intergating basic science and clinical experience with comprehensive theoretical study and independent research throughout the years of medical school. More about the MD or MBBS program at GAU:
Degree Awarded: Certified Physician [Medical Doctor (MD)]
The program consists of 4 phases:
Phase I

– "From Cell to Body" Years 1 and 2 – Introduction to core body systems, biomedical science, social and behavioral medicine, medical ethics using different teaching methods including PBL. Students learn key practical skills (interviewing patients) in clinical settings.
Phase II

– "Mechanism of Disease" Year 3 – with main emphasis is on Pathology and Pathophysiology of diseases. Students start mastering in physical diagnosis. They are introduced to General Pharmacology and General Surgery. This year students are trained in diagnostic thinking through case discussions related to different topics of medicine, integrating their knowledge and preparing for understanding clinical subjects next years.

Phase III

– "Clinical Medicine" Years 4 and 5 – Students learn main clinical subjects – Internal Medicine (system-based), Surgery, Obstetrics and Gynecology, Pediatrics, Psychiatry, Radiology, Otorhinolaryngology. In parallel they are continuously trained in Clinical Skills Lab and clinical settings.

Phase IV

– "Preparing for Practice" Year 6 (graduation) – during graduating year students have clinical attachments mastering gaining necessary competencies in Internal Medicine, Surgery, Obstetrics/Gynecology, Infectious Diseases, Family Medicine, Ophthalmology, Geriatrics, Pediatrics and Emergency Medicine. According to integration principles and spiral curriculum requirements, they revisit basic subjects (Clinical Pharmacology and Medical Genetics).
Georgian American University eligibility criteria for Indian students:
| | |
| --- | --- |
| Entrance Exam in India | There is no entrance exam in India like IELTS/SAT, etc. NEET qualification is must. |
| Age | The student must be at least 17 years old as on 31st December of the year in which the admission is being taken. |
| Board | The candidate must have completed class 12th from a regular and recognised board. |
| Marks for General Category students | The student must have an aggregate of at least 50% in Physics, Chemistry and Biology and must have English as a compulsory subject. |
| Marks for Other Category students | The candidate must have an aggregate of at least 40% in Physics, Chemistry and Biology and must have English as a compulsory subject. |
| NEET | You need to qualify NEET from 2018 onwards for admission in abroad. NEET result is valid for 3 years from 2018 onwards for MBBS abroad admission. |