December 17, 2019
Posted by:

Shobhit Jayaswal

Category:

MBBS in abroad, NEET, Uncategorized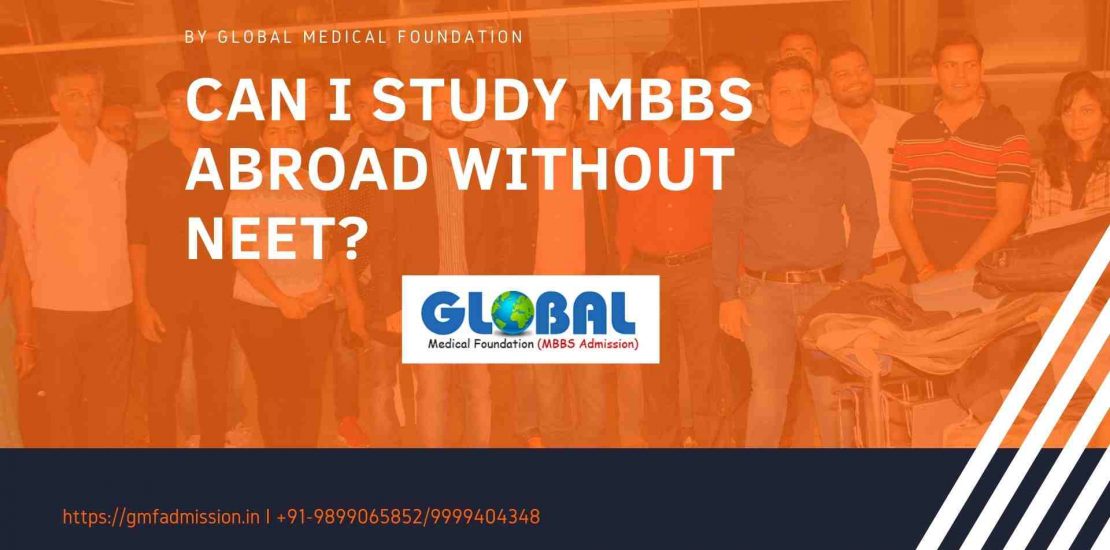 Can I study MBBS in abroad without NEET 2020? The answer is both yes and no! Let us find out more..
In March 2018, the Medical Council of India published a notification stating that an Indian national or Overseas Citizen of India who wants to take admission in MBBS or its equivalent medical course in a medical university/college/institute outside of the country on or after 1st June 2018 shall have to mandatorily qualify the NEET.
This meant that for MBBS admission in abroad, you need to qualify NEET now. The MCI also sent notifications to the Indian Embassy in various countries where the highest number of Indian students go to study MBBS such as China, Russia, Ukraine, the Philippines, Kyrgyzstan, etc., asking them to inform all the medical universities to not accept Indian students without NEET.
The Ministry of Education and Science of Ukraine came out with the following notification on 8 September 2018:
Since 2018, the "National Eligibility -cum- Entrance Test" (NEET) is mandatory for all Indian students for the eligibility for admission for MBBS course.

According to the Note of the Embassy of India in Kyiv, No.Kyiv /326/1/18 dated 30 July 2018, agents/companies who have brought Indian students to MBBS course or preparatory course for September 2018 session without clearing NEET examination will be blacklisted.

Agents/companies and universities to enrol Indian students without NEET qualification are answerable to the question of such admission. The MCI recognition might be cancelled for the universities who admit students from India without clearing NEET examination.
Thus, the answer to the question 'Can I study MBBS in abroad without NEET 2020?' became clear. Getting admission in an MCI recognised college in these countries will not be possible without qualifying NEET.
But students still managed to get admission in abroad in 2018 without qualifying NEET?
A lot of parents and students argue that they know someone who got admission in countries like Ukraine and Russia in September-October 2018 batch without qualifying NEET. Yes, this was possible! But how?
In September 2018, MCI issued a notice granting a one-time exemption to students who did not qualify NEET to get admission in abroad for MBBS. This exemption was given after many parents/students went to the Delhi High Court.
This notice also mentioned that from 2019-20 session, qualifying NEET is mandatory for MBBS admission abroad.
What will happen if I somehow take admission for MBBS abroad without qualifying NEET?
In the case that you somehow take admission for MBBS abroad without qualifying NEET, then you won't be allowed to sit for the screening test in India. And since you can't sit for the screening test, you won't get a license to practice in India. Your abroad degree won't be valid in India and you won't be able to practice here.
How can I study MBBS abroad without NEET?
You cannot directly get admission in MBBS in an MCI recognised university, however, if you are planning to study MBBS in Philippines then you can get admission in the pre-medical course or BS course without NEET. This option is only provided by a few universities, you can call Global Medical Foundation for more information.
Also, there are certain medical universities which are not MCI recognised where you can take admission in. You can call us to know more about it.