MBBS in Kyrgyzstan is the best option for MBBS abroad at low cost. MBBS in Kyrgyzstan is the answer for "Cheap and Best MBBS in abroad" question of many students.
Kyrgyzstan is a country in Central Asia. The Official languages of Kyrgyzstan are- Kyrgyz (national) and Russian (official). The currency of the country is- Som (KGS).
Many students prefer to go to Kyrgyzstan for medical education because of the low cost of education. MBBS in Kyrgyzstan offers package under ₹17 lakh which will include everything. The number of Indian students going to this country has increased each year. Between the years 2012-14 the percentage of students passing the FMGE or MCI Screening Test is- 18.4%. This shows the high quality of medical education in the country.
MCI Result of students doing MBBS in Kyrgyzstan = 18.4% (2012-14)
Despite the low fee structure, the result of students in MCI Screening Test or FMGE after coming back to India from Kyrgyzstan has been at par with countries such as Russia and Ukraine.
Why Global Medical Foundation for MBBS in Kyrgyzstan?
Shobhit Jayaswal of Global Medical Foundation has visited Kyrgyzstan and would recommend this country for Indian students. The students who do not have a budget to take admission in private medical colleges in India or private/government medical colleges abroad with a budget of above Rs.20 lakh should choose Kyrgyzstan.

There are more than 5,000 Indian students currently studying MBBS in Kyrgyzstan and the popularity of the country among Indian students have rised in the recent years mainly because of the following reasons:

MBBS in Kyrgyzstan offers the lowest fee sturcture.
There is availability of hostels ensuring student safety.
Indian food is provided in the mess.
Cost of living is very low.
Kyrgyzstan is very close to India (3-4 hours flight journy).
It is an Asian country.
The locals are friendly.
The country is beautiful and is called 'The Switzerland of Asia.'

Global Medical Foundtion has the right expertise to guide you in choosing the right college for MBBS in Kyrgyzstan and in completion of the visa process and admission process. Contact Global Medical Foundation: +91-9899065852 / 9999404348.
MBBS in Kyrgyzstan- About the Country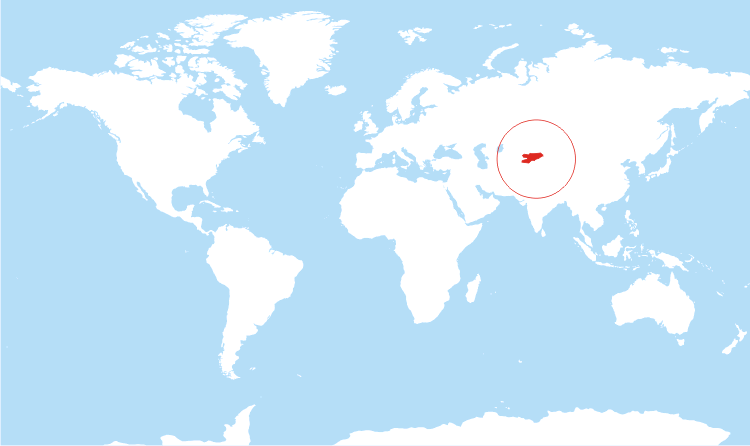 Kyrgyzstan is a central Asian country, north to India. Students who wish to study in a nearby country at low fees can choose to study MBBS in Kyrgyzstan as it is only a 3 hours flight away from Delhi. The capital city of Kyrgyzstan is Bishkek where most of the colleges are located where Global Medical Foundation is providing admission in.
The population of the country is about 57 lakh people with Russian and Kyrgyz as the official languages. Students are taught these 2 languages in the 1st year while the in-class medium of education is English only. Asian Medical Institute provides English classes too for students who are weak in the language. The currency is known as Som and as on 28 April 2017, 1 Som = 0.96 INR making MBBS in Kyrgyzstan easy on the pockets of the students.
Most of the country is covered in mountains. During winters, the weather goes around -5 to -10 degrees C whereas in Summers it is around 25 degrees C. The country is also known as 'The Switzerland of Asia' because of its natural beauty.
MBBS in Kyrgyzstan- Advantages
The MBBS course of Kyrgyzstan is offered to Indian students at the original fee as per the rules of the University. No donation is applicable for admission in any medical course in Kyrgyzstan.
A separate in-campus hostel is available for Indian students. There is separate fully furnished hostel for boys and girls with free laundry and press facility.
All Indian students get direct admission for MBBS in Kyrgyzstan. No student is required to pass any entrance exam for studying MBBS in Kyrgyzstan or during your studies in Kyrgyzstan.
You will get Indian food cooked by Indian chefs at the hostel campus. You will get dishes such as dal, chapati, rice, etc. Both veg and non-veg food will be available.
All medical colleges in Kyrgyzstan where Indian students are offered admission are recognised by World Health Organization (WHO) as well as Medical Council of India (MCI).
You can take MCI Screening Test coaching while studying MBBS in Kyrgyzstan. Professors from India will be taking the classes.
All MBBS courses in Kyrgyzstan are in English medium so that Indian students do not face any issue when appearing for MCI screening test. English classes in also available for students.
Focus is given on both theory and practicals. Last year is the clinical rotation for students. Education is on par with European standards.
MBBS in Kyrgyzstan

Students sent by Global Medical Foundation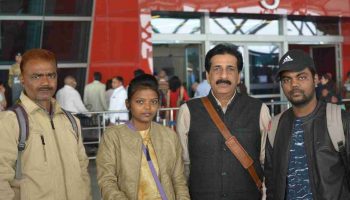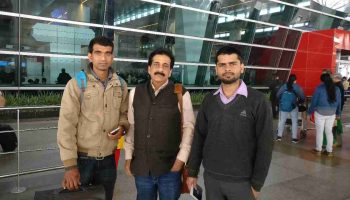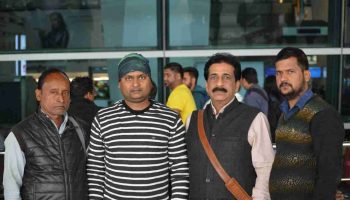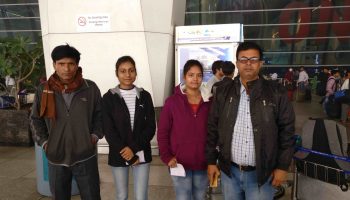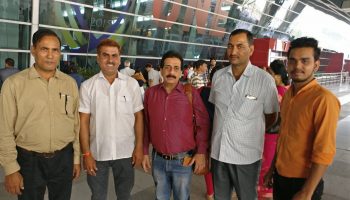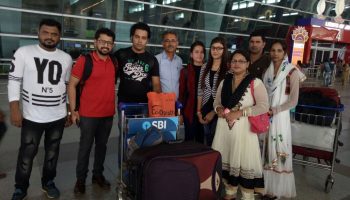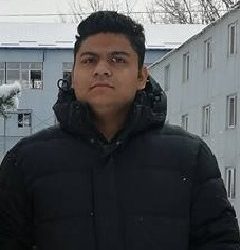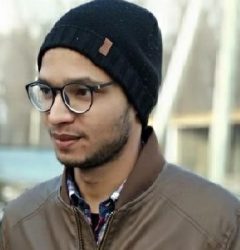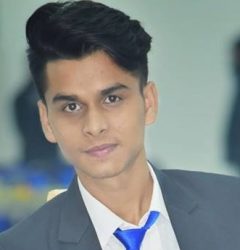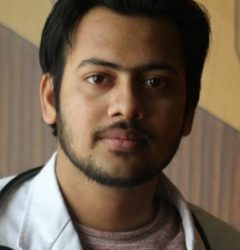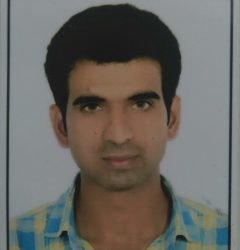 Study MBBS Abroad at Low Cost
The total budget will be less than ₹17 lakh only for Asian Medical Institute! It will include:

College tuition fee,
Hostel (separate for boys and girls),
Indian food,
Free laundry and press,
Admission charges,
Visa renewal,
Airport pickup at Kyrgyzstan,
Wifi facility in hostel,
One time air ticket

The medium of education will be English. You can also take MCI Screening Test Coaching, taught by Indian professors.
List of MCI Recognised Medical Colleges in Kyrgyzstan

MBBS in Kyrgyzstan Eligibility for Indian Students
As per Medical Council of India, the minimum qualification for Indian students to study in abroad is 50% aggregate in physics, chemistry and biology in 12th standard, English is a compulsory subject and he/she should be passed in all the subjects.
In the case of a student belonging to SC/ST or OBC category, it is 40%. The minimum age of the student should be 17 years before 31st of December of the year of admission.
Also, all students now have to clear NEET exam from 2018 onwards to get NOC for studying MBBS in abroad. If the students do not get the NOC, then they will not be allowed to sit for the screening/licensing test.
MBBS in Kyrgyzstan Fee Structure
Asian Medical Institute Fee Structure:
| Year-> | 1st Year Fees+Hostel+Air Ticket+Misc. Charges | 2nd Year Fees+Hostel | 3rd Year Fees+Hostel | 4th Year Fee+Hostel | 5th Year Fee+Hostel | 6th Year Fee+Hostel | Total Fees for 6 Years (Tuition fees+Hostel Fees) |
| --- | --- | --- | --- | --- | --- | --- | --- |
| Fees in US $ | US $ 4,700 | US $ 2,400 | US $ 2,400 | US $ 2,400 | US $ 2,400 | US $ 2,400 | US $ 16,700 |
| Exchange Rate ( US $1 = ₹64.30) | 64.30 | 64.30 | 64.30 | 64.30 | 64.30 | 64.30 | 64.30 |
| Fees in ₹ | ₹3,02,210 | ₹1,54,320 | ₹1,54,320 | ₹1,54,320 | ₹1,54,320 | ₹1,54,320 | ₹10,73,810 |
Note:
Indian Food at College Mess= US $1,000 per year.
Visa extension= US $ 200 per year.
Conversion Rate used above = US $1 = ₹64.30.
Services:

1. Receiving from airport
2. Fully English medium
3. Separate hostel for girls
4. Indian food available in hostel
5. MCI coaching by Indian doctors
6. Visa extension
7. Free laundry service
11. Education tour
12. Wi-fi facility in hostel campus
13. MCI syllabus followed by university
14. Accompany with batch & services till completion of course
15. 24×7 supply of hot water & centralized room heating system.
Kyrgyz State Medical Academy Fee Structure: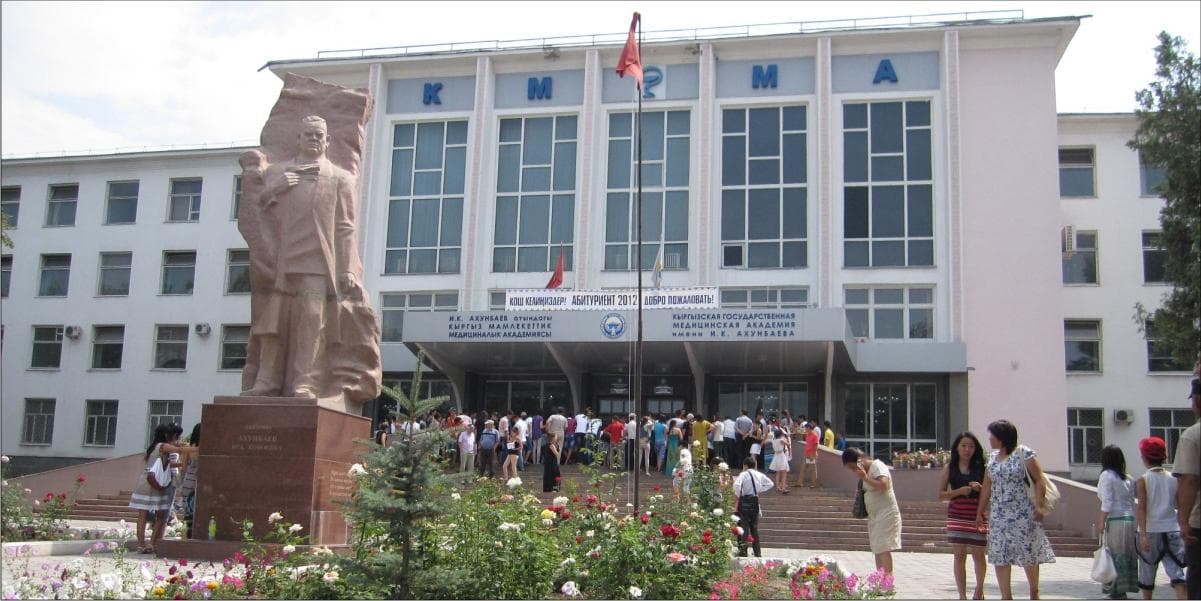 | Year -> | 1st Year (Including Tuition Fees +Hostel+ Visa+ Air Ticket) | 2nd Year Tuition Fees | 3rd Year Tuition Fees | 4th Year Tuition Fees | 5th Year Tuition Fees | 6th Year Tuition Fees | Total Tuition Fees |
| --- | --- | --- | --- | --- | --- | --- | --- |
| Fees in US $ | 6,000 | 3,000 | 3,000 | 3,000 | 3,000 | 3,000 | 21,000 |
| Exchange Rate (US $1 = ₹64.30) | 64.30 | 64.30 | 64.30 | 64.30 | 64.30 | 64.30 | 64.30 |
| Fees in ₹ | 3,85,800 | 1,92,900 | 1,92,900 | 1,92,900 | 1,92,900 | 1,92,900 | 13,50,300 |
Other expenses:
Mess Charges will be approximately US $ 100 per month.
Hostel charges US $ 400 per year from 2nd year onwards as 1st-year hostel charge is already included above.
Admission charges extra to be payable in India.
Want to study MBBS in Kyrgyzstan? Fill up the form and our professional consultants will contact you.