East European University

- MBBS in Georgia
In this step-to-step guide about East European University, Georgia, you will get to know about the following things:
Call Back for East European University MBBS Admission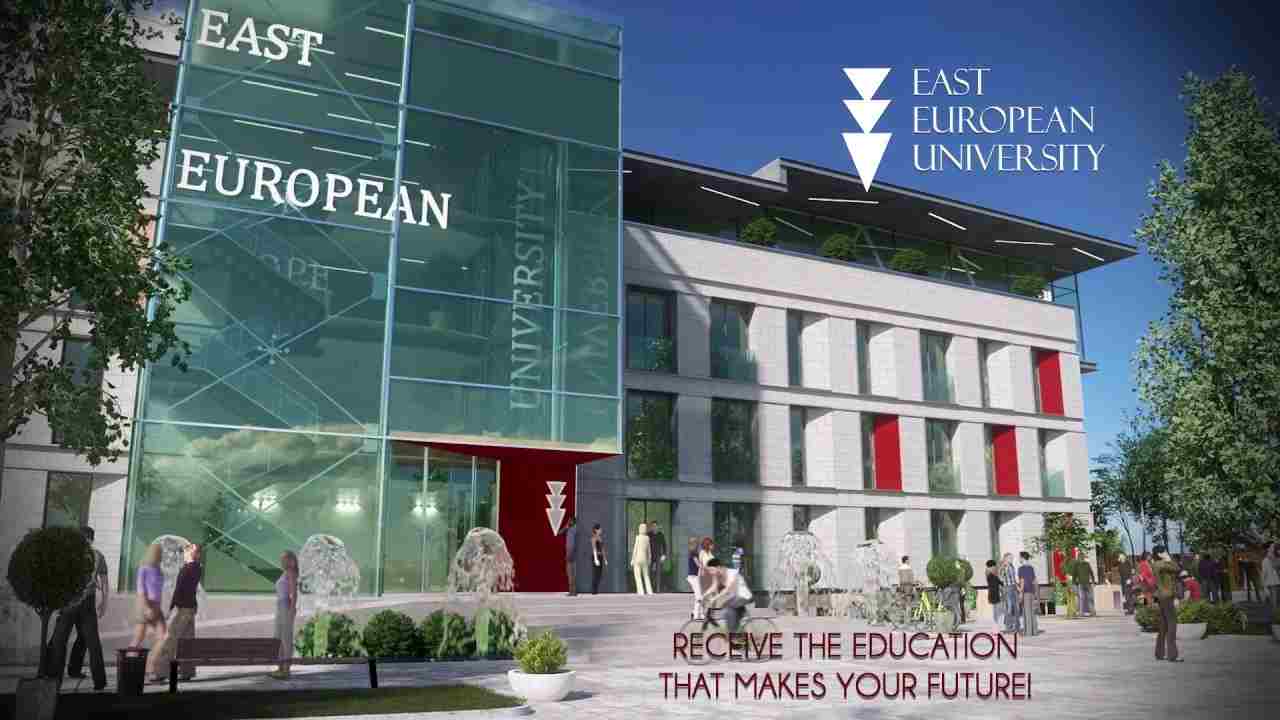 East European University (EEU) Georgia, is an MCI and WHO recognised medical university. It is located in Tiblisi which is the capital and the largest city in Georgia. EEU is a private university which was established in 2012. It is a classic university and offers a variety of courses. East European University teaches 17 bachelor, masters and doctoral degree programs. The faculties include: law, business and economics, humanities and social sciences, healthcare (medicine) and engineering.
The MBBS program at EEU comes under the Faculty of Healthcare sciences. East European University Faculty of Healthcare Sciences started teaching in 2017.
The Academic Degree/Qualification is Medical Doctor (MD). This MD degree is equivalent to MBBS in India. The course duration at EEU is 6 years and the students must complete a minimum of 360 ECTS credits for completion of the course. EEU follows semester system. Each semester includes 15 weeks devoted to lectures and 4 weeks devoted examinations. The medium of instruction is English.
Since the MBBS course at EEU has only been recently started, no students have passed out yet. Indian students are currently studying at EEU but Global Medical Foundation cannot comment on the quality of education at East European University.
East European University Ranking
East European University Ranking –
As per the website 'https://www.4icu.org/', East European University world ranking is 11,698 and the country rank is 35.
'https://www.webometrics.info/' ranks DTMU at 19,311.
FMGE result is not available as Indian students are yet to pass out from EEU.
Global Medical Foundation will suggest that the students must take admission in the universities with a proven track record. We will suggest that the students should choose universities like:
East European University MBBS Admission
Eligibility criteria:
Students should have passed class 12th examination or its equivalent with 50% marks in Physics, Chemistry and Biology and 60% marks in English separately.
Should complete 17 years of age at the time of application and should not exceed 25 by the said date.
Qualifying NEET is compulsory for Indian students taking admission abroad if they wish to practice medicine in India. NEET result is valid for a period of 3 years for MBBS abroad.
Recognition:
East European University MBBS degree is recognised by:
East European University is located in Tbilisi. Tbilisi is the capital of Georgia. It is the largest city in the country. The population of Tbilisi is about 11 lakh. There is no Embassy of India in Georgia which is a major drawback for Indians there. It takes about 9-11 hours to reach Tbilisi from Delhi and you will have to take a connecting flight. The average flight ticket price is ₹30,000.
Tbilisi is a beautiful city and is also an upcoming tourist destination. It lies in East-Georgia on both banks of the Mt'k'vari River. The climate is much more favourable than European countries where Indian students go to study MBBS. Tbilisi has a humid-subtropical climate. Summers are very warm and winters are cold. The city receives significant rainfall throughout the year. The average annual temperature in Tbilisi is about 13°C. The coldest month is January with an average temperature of 2.3 °C. The hottest month is July with an average temperature of 24.9°C.
Georgia is considered to be a very safe country. Locals are friendly and since Indian students have been going to study MBBS in Georgia for some years now, there is a decent number of Indian students in Georgia now.
Average Temperature
Month-wise temperature in Tbilisi:
Month

High / Low

(°C)

January

7° / -1°

February

8° / 0°

March

14° / 3°

April

19° / 8°

May

24° / 13°

June

29° / 17°

July

32° / 20°

August

32° / 20°

September

27° / 16°

October

20° / 10°

November

13° / 5°

December

8° / 0°
East European University MBBS Fees
East European University MBBS fee for English Medium Program – USD 5000 per year.