Global Medical Foundation, an authorised representative of BSMU is organising a seminar about Bukovinian State Medical University which will include interaction with Dr Ivan Savka, the Dean of International Faculty of Bukovinian State Medical University. The objective of the seminar is to help the students get a better understanding of MBBS in Ukraine.
Spot admissions and scholarship opportunities available.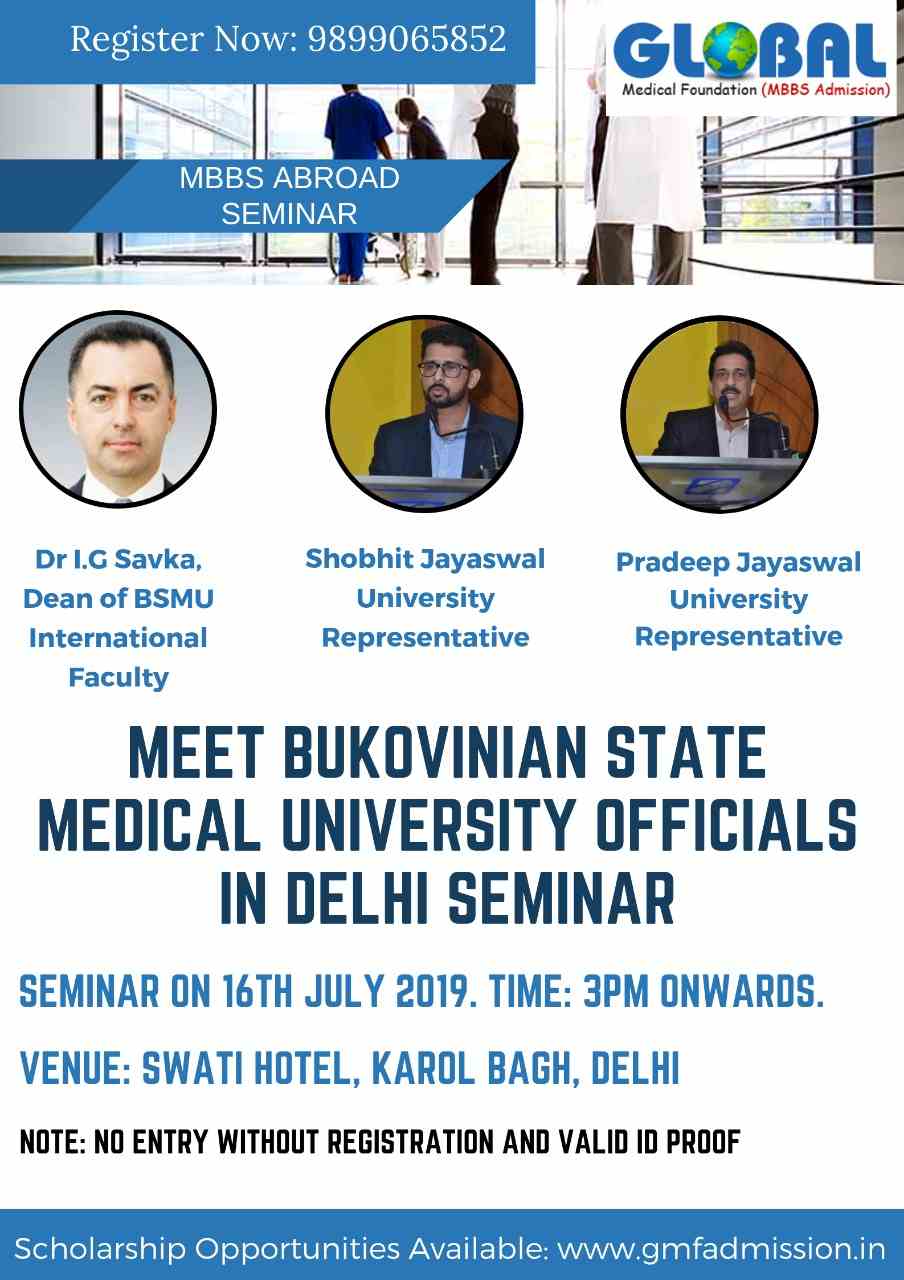 Join us at the seminar which will help you shape your future!
You are invited to meet Global Medical Foundation at our seminar on 16th July. Meet University Officials, Current Students and students who will be travelling with you this year, all under one roof!