Global Medical Foundation's annual MBBS in Ukraine seminar in 2018 was attended by 70+ people. Pradeep Jayaswal and Shobhit Jayaswal started the seminar by giving an introduction of Global Medical Foundation and the status of medical studies in Ukraine.
The special guest of the day was Ms Natalia Horbenko who is the Vice Dean of Vinnitsa National Medical University. Also, current and passed out students who did their MBBS from Ukraine spoke with the students.
The students who had already applied for the upcoming session for MBBS in Ukraine were presented with their admission letters. The points which were discussed in the seminar were:
Why and why not MBBS in Ukraine?
Options after MBBS from Ukraine – USA, UK, Germany, Europe and India.
A brief about the universities.
Question and answer session with the students.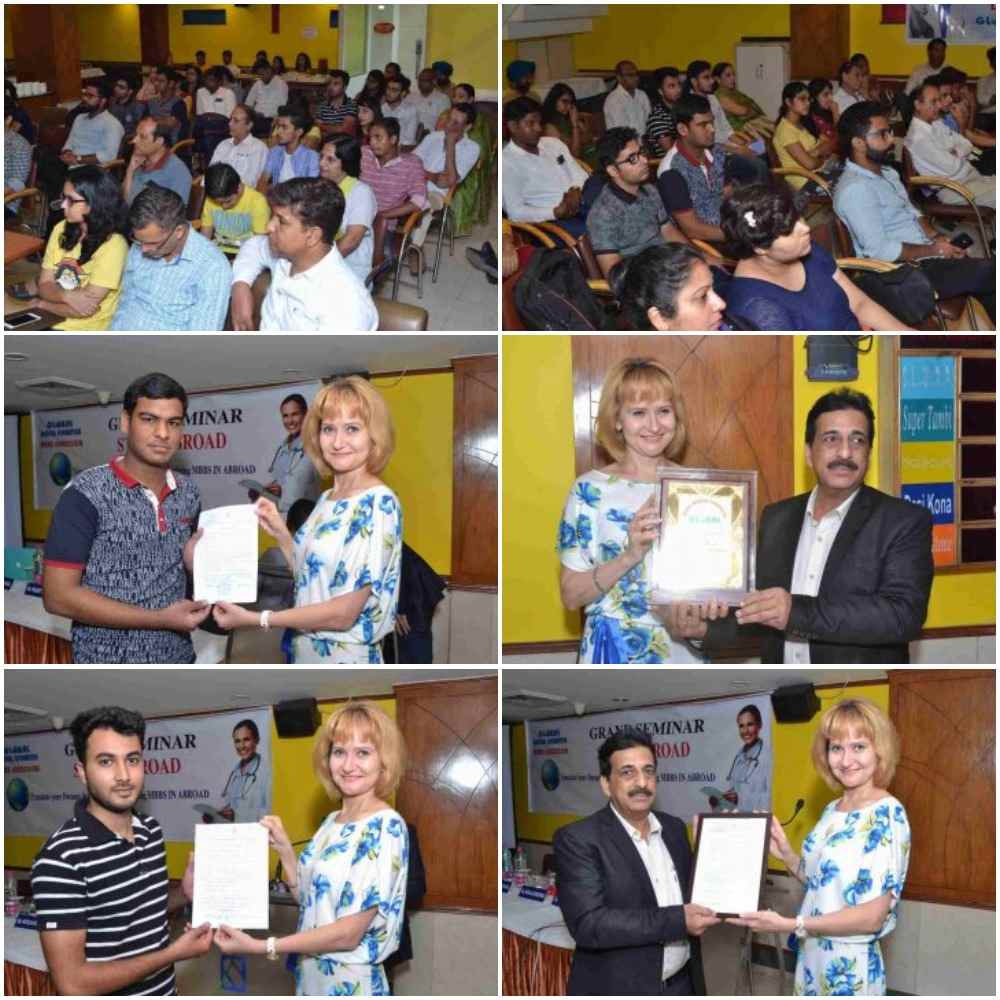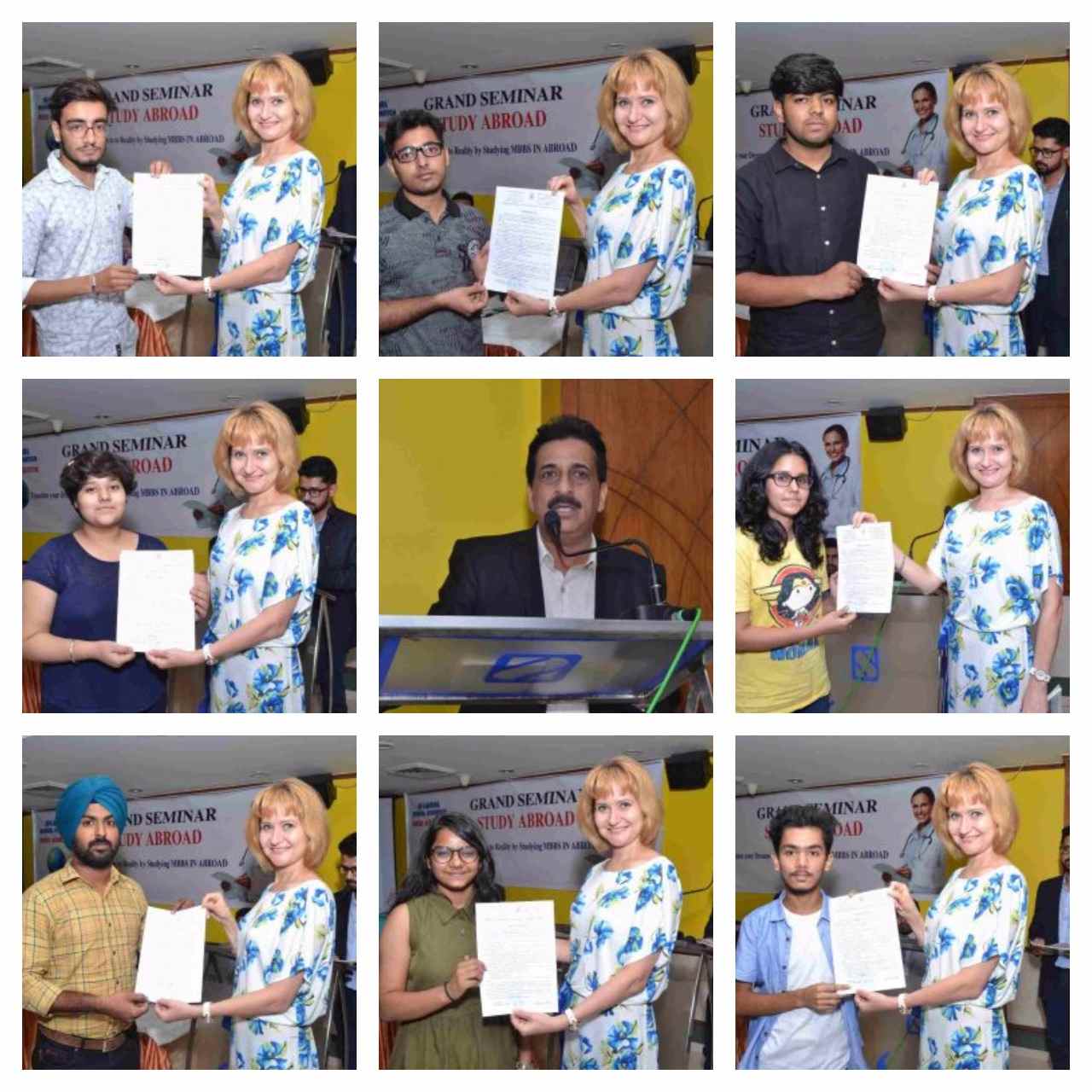 The first part of the seminar video includes an introduction to Global Medical Foundation by Shobhit Jayaswal and Pradeep Jayaswal followed by the introduction to MBBS in Ukraine by Ms Natalia Horbenko, Vice Dean of Vinnitsa National Medical University.
In part 2, you will get to know about the following things:
The climate in Ukraine throughout the year.
Centrally heating system.
Food in Ukraine.
About Vinnitsa city.
Why Vinnitsa is a good option.
About Vinnitsa National Medical University and its history.
Language and medium of instruction.
The composition of classes/groups.
Duration and structure of education in Ukraine.
In the third part, the students learn about the following things:
Krok & IFOM examination.
Clinical practice in Ukraine.
Hospital visits and practical training in Ukraine.
Class size and lectures.
Score/marking system/examination in Ukraine.
Libraries.
Value of degree of MBBS in Ukraine.
Help to Indian students in Ukraine.
In this video, the students will get to know about:
Support from Indian Embassy in Ukraine Practical Training.
Co-curricular Activities.
Leisure time for students.
Indian Food.
Sports – Cricket Tournaments.
Freshers Party in Ukraine.
Support from the University Officials.
Support from Global Medical Foundation to the students in Ukraine.