MBBS in Ukraine Advantages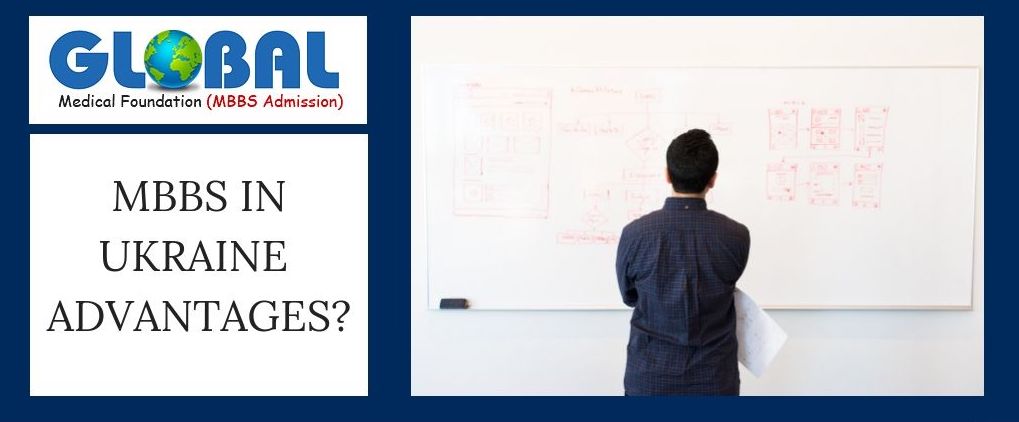 The following are MBBS in Ukraine Advantages:
Low Tuition Fees for MBBS in Ukraine:
The Total Tuition Fees of the universities in Ukraine is between USD 3,500-5,000. This means that there are universities with a total tuition fee starting from ₹14.70 lakh. There are colleges in India where per year tuition fee is more than this. Check MBBS in Ukraine Fees.
Better FMGE Result than Most Other Countries:
Students who have finished MBBS in Ukraine perform better than their counterparts in countries such as China, Russia, Kyrgyzstan, Armenia, Bulgaria, Belize, Romania in FMGE or the MCI Screening Test. This is one of the biggest MBBS in Ukraine advantages.
Quality of Education:
Many candidates and parents doubt the quality of education for MBBS abroad. However, the point to note is that the best doctors in Ukraine are also trained in the same universities where Indian students take admission. Therefore, there is no doubt about the quality of education in Ukraine. However, there are good and average universities. You should get in touch with Global Medical Foundation to get admission in the top universities only.
Government Universities in Ukraine:
Apart from a couple of universities, all the medical universities in Ukraine are government affiliated. Most of the universities are older than 100 years while some are about 250 years old. Indian students have been going to Ukraine for MBBS from at least the 1980s.
No Admission Test:
You don't have to sit for exams such as IELTS/TOEFL/GMAT/SAT etc. for MBBS admission in Ukraine. The admission process is very simple and we will help you out at each and every step. Check MBBS in Ukraine admission process.
The Bologna Process:
Ukraine is a part of the Bologna Process, which is a series of ministerial meetings and agreements between European countries, designed to ensure comparability of the standards and quality of higher education qualifications, which ensures a high quality of education.
Top 500 World Ranked Universities:
It is very common for candidates to look for top-500 ranked universities in the world. You will find such options in Ukraine. There are many high ranking universities in Ukraine such as:
Worldwide recognised degrees:
The degree awarded after MBBS in Ukraine is Globally Recognised by International Organizations such as the Medical Council of India (MCI), World Health Organization (AVICENNA Directory for Medicine), FAIMER, UNESCO and AMEE.
Bright Future Ahead:
Indian students are eligible to apply for International Licensing Exams such as USMLE (USA), PLAB (UK), as well as other licensing exams throughout the world.
Fees paid annually:
You don't have to pay the entire fee at once. Tuition fee can be paid annually or even semester wise. Hostel fee has to be paid annually and mess charges can be paid monthly. You have to pay the fee at the university in Ukraine and not to any agent/consultant in India.
FMGE Coaching provided in Ukraine:
Students will get FMGE or MCI Screening Test coaching by Indian teachers at the university campus in Ukraine. Coaching facility for FMGE is available at almost all the universities in Ukraine. This is a big MBBS in Ukraine advantage.
English Medium Education:
The medium of instruction is English for studying MBBS in Ukraine. You will also be taught the local language which is necessary during your clinical. There is no problem relating to the bilingual course as it is in Russia.
Low classroom strength:
The teacher to student ratio is 1:15 or less – Small class size ensures that each student gets adequate attention.
On-campus assistance:
Every student who goes to Ukraine through Global Medical Foundation will be provided with on-campus assistance through our Indian partners.
Indian mess:
Indian mess is available in almost every university which serves both veg and non-veg food to the Indian students. Apart from that, there are many Indian restaurants in Ukraine. The students can also eat at the university canteen or mess. This is a great MBBS in Ukraine advantage as the students don't have to worry about managing Indian food.
A large number of Indian students in Ukraine:
More than 10,000 Indian students are currently studying MBBS in Ukraine. 
MBBS in Ukraine Advantages – Bonus Advantage
One of the biggest advantages of studying MBBS in Ukraine is the presence of Indian Embassy in Ukraine. There is no Indian Embassy in Georgia and that is why many students face problems there. The Embassy of India in Kyiv provides full support to Indian students.