Studnet's Testimonials
Kunal Mudgal
Student
Kyiv Medical University
I am from Delhi and I am going for MBBS in Ukraine in Kyiv Medical University. I am going through Global Medical Foundation consultancy. They are the best and they have helped me a lot, thank you GMF.
Sudeep Santoshi
Student
AMA School of Medicine
I am going to study MBBS in Philippines, in AMA School of Medicine and I was being assisted by Global Medical Foundation. They have satisfactorily helped me a lot and it is a great opportunity that I am going for my medical education. Thank you Pradeep sir for helping me.
Sahil Chugh
Student
AMA School of Medicine
I took admission for MBBS in Philippines through GMF. They guided me well and told me about admission and Visa process and also NMAT which others don't tell always. I got help to settle down and stayed in the college hostel.
Chehak Ahlawat
Student
AMA School of Medicine
My experience with Global Medical Foundation was very nice, I am going to AMA School of Medicine and I did not face any problem and I am grateful for that. I was guided really well by Pradeep sir and Shobhit sir. Their consultancy is very honest and tell everything in detail.
Mohit Tiwari
Student
AMA School of Medicine
The solutions provided by Global Medical Foundation are the best and according to the needs of the students. They helped me a lot in deciding the right college and answered all my questions patiently. Without them, I would not have found the right path for myself. I got my VISA in no time thanks to GMF.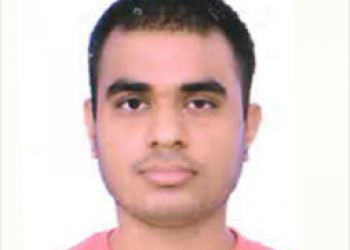 Vikash Jaiswal
Student
AMA School of Medicine
Studying abroad totally changes your college experience and takes it to the next level. It takes you out of your comfort zone and takes you where you are less comfortable, and thus, enabling you to learn in a new way. All thanks to Global Medical Foundation that I got this opportunity.
Interested? Want to Take Admission or Want to Know More? Provide Us Your Details and We Will Call You Back!