Asian Medical Institute, Kant, Kyrgyzstan Video:

The Asian Medical Institute is an MCI and WHO recognised medical college located in Kant, Kyrgyzstan, 20 km away from the capital city of Bishkek. The university came into existence in 2004 and currently has students from more than 10 countries in its books including India, Russia, Nepal, Germany, Pakistan, Kazakhstan and Nigeria. There are more than 800 students currently enrolled at Asian Medical Institute for MBBS in Kyrgyzstan. The duration of the medical course in Asian Medical Institute is 6 years.
The college approximately ₹8.10 lakh (US $ 2,100 per year) and the total budget including college fees, admission charges, visa renewal, food, one-time air ticket, hostel (separate hostel for boys and girls) are ₹17 lakh for 6 years. During the end of 2017, the campus, hostel and mess of  Asian Medical Institute were renovated to give the university a modern look and feel.
Get Asian Medical Institute's admission letter for free when applying through Global Medical Foundation!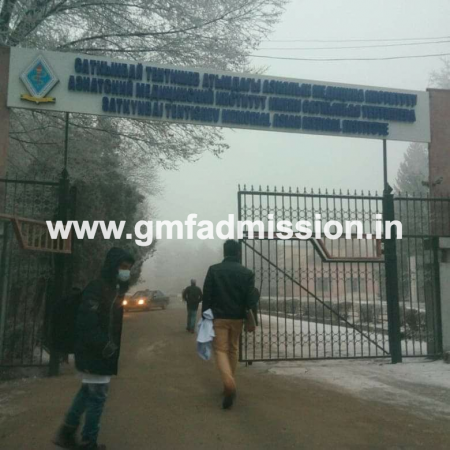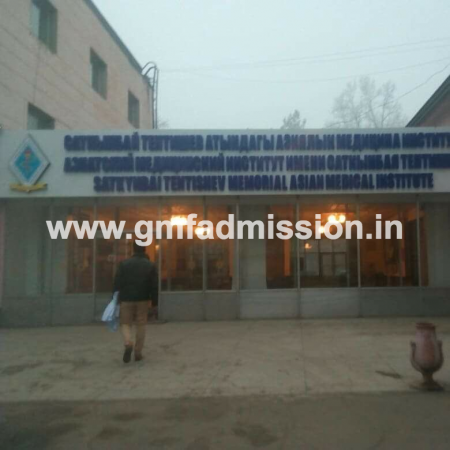 Asian Medical Institute Facilities for Indian Students
English Medium Course

at Asian Medical Institute, Kyrgyzstan (Duration – 6 years)

Students divided into groups

of only 12 students each.
College Degree

valid in European countries

without any test.
Asian Medical Institute is

recognised by MCI

(Medical Council of India)
Asian Medical Institute is

recognised by WHO Directory of Medical School

(World Health Organisation)
Asian Medical Institute is

recognised by the Ministry of Education, Kyrgyzstan

Asian Medical Institute is recognised by

FAIMER (IMED)

Advance

preparation for MCI Screening Test

or FMGE for 1st year

MCI Screening Test or

FMGE coaching is given by Indian professors

College degree is

Valid in India, Europe, USA and whole world

Free Wi-Fi in campus

 with

Hostel accommodation facility

Separate Hostel

for Boys and Girls

Hostel room on 2 or 3 student

sharing basis

Hostel guarded by security guards

24×7
College

bus facility for transportation from the hostel to affiliated hospitals

Indian food

cooked by

Indian chefs 

Indian mess

is within the campus-

3 meals a day 

More than

8 hospitals for practicals

Free laundry service

(clothes washed and pressed)

Centrally heated

hostels and college

Europian teaching technique

followed by ASMI Faculty

Weekly English classes

for students weak in English
More than

800 students

studying in Asian Medical Institute.
Some of the students sent by GMF to Asian Medical Institute: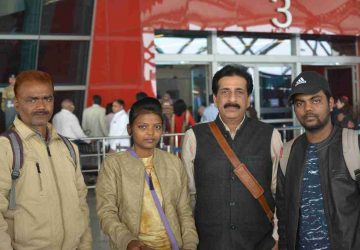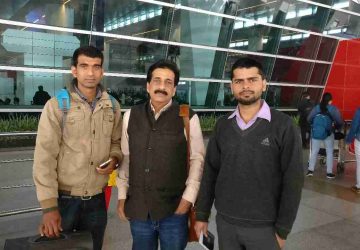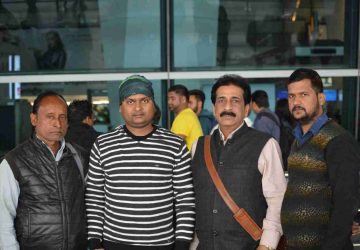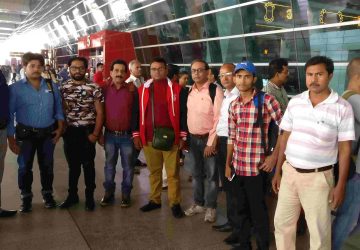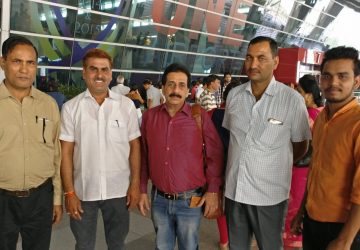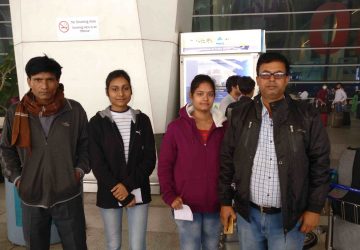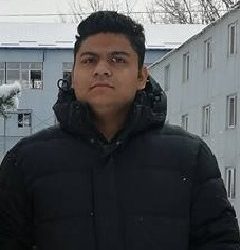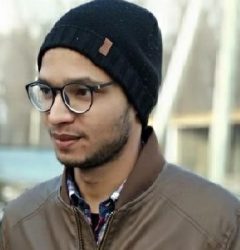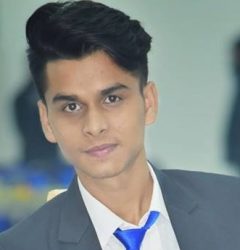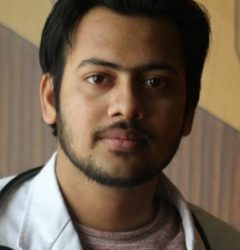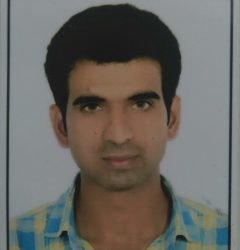 A flight full of Students going to Asian Medical Institute: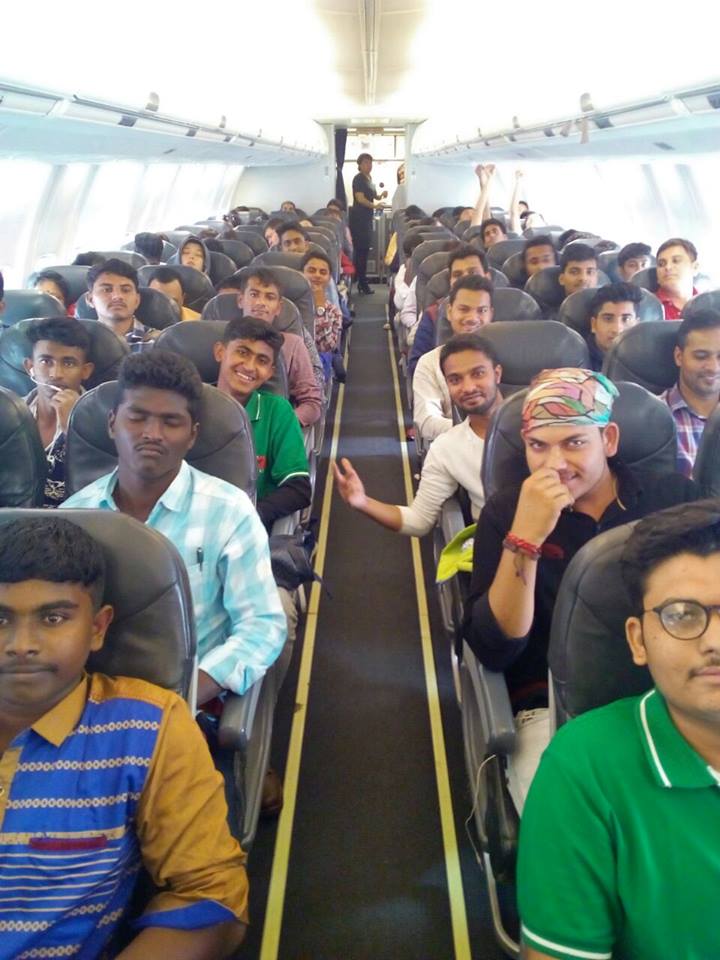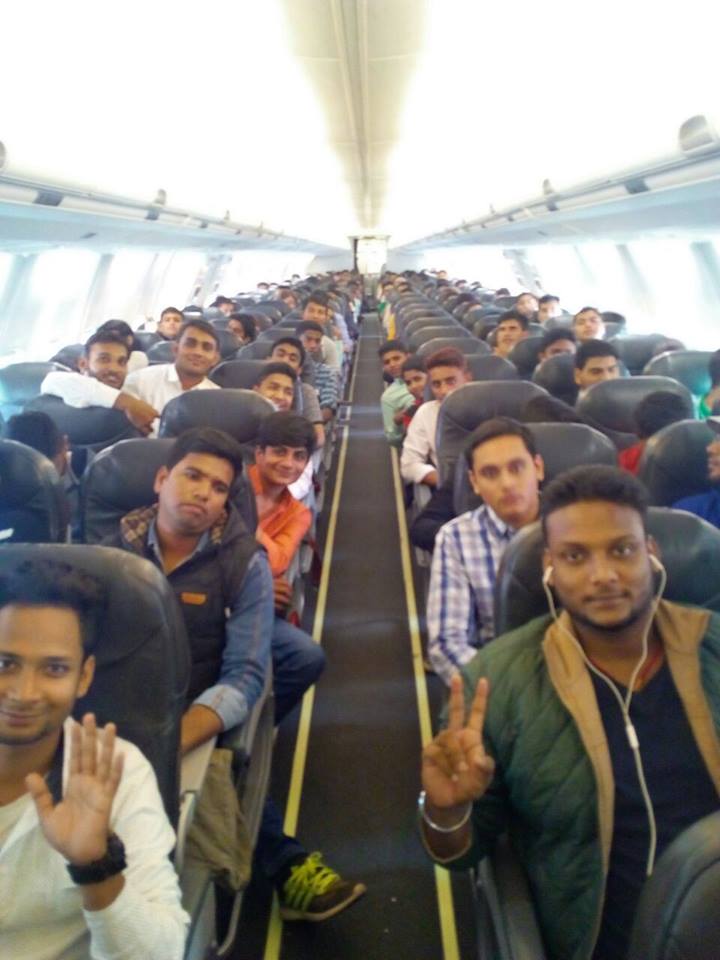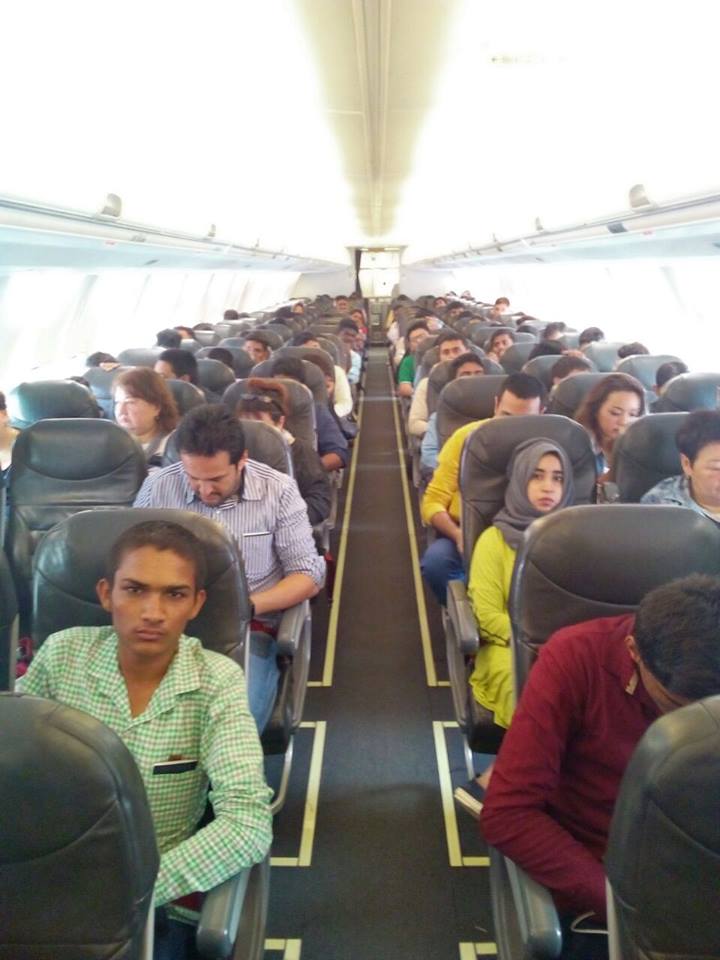 Why Study at Asian Medical Institute?
In the recent years, medical education in Asian Medical Institute is considered to be one of the best in Kyrgyzstan due to its advanced and sophisticated teaching method and its student-friendly teaching approach. You will be instructed by experienced staff which has earned reputation worldwide as excellent physicians and teachers. In the past, medical institutes of post-Soviet countries such as Russia, Ukraine, Armenia were very popular but now Asian Medical Institute, Kyrgyzstan is the leader and the most favoured destination for students from all over the world. With very low tuition fees, modern education and great clinical exposure, Asian Medical Institute is the No.1 option for students and the best alternative to expensive colleges in the west and private medical school in India.
With the very high-standard of education and the very low tuition fees, along with education in English medium, medical schools from countries such as Russia and China do not stand a match to Asian Medical Institute. The admission of International students is administered by the Government of Kyrgz Republic through the Ministry of Education. There are many Indian students already studying in Asian Medical Institute and many batches have already completed their education from the college in Kyrgyzstan. Moreover, there is no discrimination on any grounds against students from India.
With truly European class highly professional education and unbelievably low tuition fees, Asian Medical Institute is ranked top among other medical institutes in Kyrgyzstan. If you are looking for cheap and best MBBS in abroad option then go for Asian Medical Institute.
Asian Medical Institute Hostel Facility
There is a separate hostel for Indian students at Asian Medical Institute. The hostel atmosphere is calm, quiet and conducive for studies. The security and comfort of the students is always the prime objective of the college. Hostel is separate for boys and girls.
Below is an interview of Asian Medical Institute's students taken at Asian Medical Institute's boy's hostel by Shobhit Jayaswal of Global Medical Foundation. The students tell about:
1. Why they chose Asian Medial Institute,
2. Medium of instruction and language in Asian Medical Institute,
3. Hostel life,
4. Facilities in the hostel,
5. Indian mess and food, and
6. The behaviour of locals in Kyrgyzstan & security of students.
The hostel room is furnished with beds, side tables, chairs, one large sized study table, pillows, mattresses, quilts and blankets. Each room has a large window for ventilation. Every room has an automated heating device that runs 24×7 during the winter season to maintain optimum temperature in the hostel room. Each hostel floor has a set of toilets and bathrooms that have regular 24×7 cold and hot water supply. A laundry and press service operates in the hostel. Workers have been appointed to collect used clothes from the students, wash them and return them after ironing. This helps save precious time of the students which they can utilise for studies.
Additional workers have been appointed to maintain cleanliness and hygiene in the hostel rooms. Toilets and bathrooms are wiped and cleaned on daily basis. Bed sheets, quilts and pillow covers are changed twice every week. There is separate hostel for female students at Asian Medical Institute. Contact Global Medical Foundation for admission in Asian Medical Institute.
Asian Medical Institute- Indian Food and Mess
Asian Medical Institute's hostel has a canteen where Indian cooks work and are run by Indian representative. In the building of the hostel, there is a canteen where students have the opportunity to enjoy the traditional Indian cuisine. The Indian mess serves a variety of dishes such as chapati, rice, dal, sweets, etc. The mess serves both vegetarian and non-veg dishes. Special preparations can be requested by the students to the mess administration to celebrate birthdays, festivals, parties, etc.
Towards the end of 2017, a new mess was made as a part of the renovation process at Asian Medical Institute. The new mess can seat more than 500 students at a time. A photo of the new mess can be seen.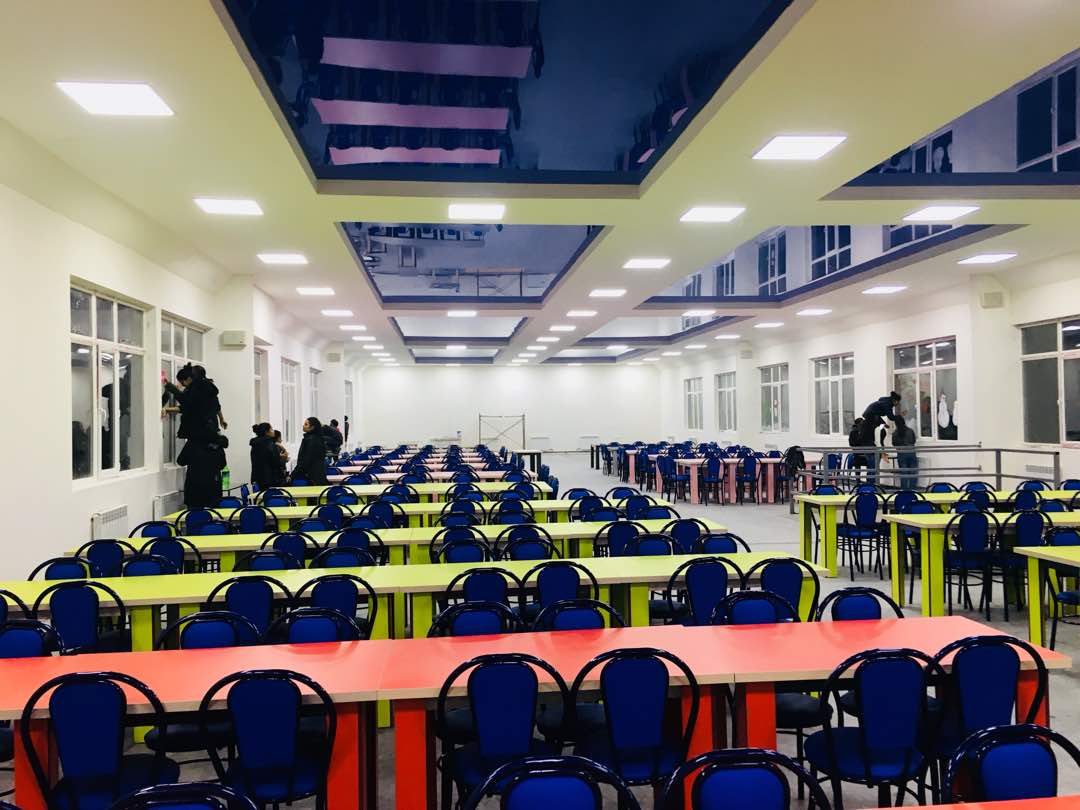 Asian Medical Institute Fee Structure
| Year-> | 1st Year Fees+Hostel+Air Ticket+Misc. Charges | 2nd Year Fees+Hostel | 3rd Year Fees+Hostel | 4th Year Fee+Hostel | 5th Year Fee+Hostel | 6th Year Fee+Hostel | Total Fees for 6 Years (Tuition fees+Hostel Fees) |
| --- | --- | --- | --- | --- | --- | --- | --- |
| Fees in US $ | US $ 4,700 | US $ 2,400 | US $ 2,400 | US $ 2,400 | US $ 2,400 | US $ 2,400 | US $ 16,700 |
| Exchange Rate ( US $1 = ₹64.30) | 64.30 | 64.30 | 64.30 | 64.30 | 64.30 | 64.30 | 64.30 |
| Fees in ₹ | ₹3,02,210 | ₹1,54,320 | ₹1,54,320 | ₹1,54,320 | ₹1,54,320 | ₹1,54,320 | ₹10,73,810 |
Note:
US $ 1 = ₹64.30 used for above calculations (as on March 20, 2017). Please use current exchange rate for calculation of fees in Indian Rupees.
Food charges will be US $100 per month. (US $100 per month x 6 years= US $ 6,000 approx. which will be approximately ₹3.85 lakh for 6 years.
Asian Medical Institute FAQs
1. What is the Eligibility Criteria to get admission in Asian Medical Institute?
As per Medical Council of India the minimum qualification for Indian Students to study in abroad is 50% in physics, chemistry and biology in 12th standard. In case of SC/ST , it is 40%. The minimum age should be 17 years in the year of admission.
2. Is AMI MCI (Medical Council Of India) Recognized ?
YES, the M.B.B.S. course of college is recognized by MCI & students will be able to participate the MCI SCREENING TEST.( MCI SCREENING TEST REGULATIONS,2002)
3. What is MCI SCREENING TEST? When I have to pass this ?
This is a common test for all Foreign Medical Graduates after completion of your M.B.B.S. Course.
4. What is the CRITERIA of MCI Screening Test?
300 Multiple Choice Questions, Passing Marks- 50%.
5. Is there NEGATIVE MARKING in MCI Screening Test?
6. Is there any SEAT LIMITATION & RESERVATION in MCI Screening Test?
NO, All students having 50% or above will be selected. There is no competition at all.
7. How many Attempts offered for Non- selected Students ?
UNLIMITED ATTEMPTS. The exam is conducted twice a year.
8. Will I get Additional Coaching for MCI Screening Test during the course?
YES, you will get special classes from INDIAN doctors in every subjects.
9. Where is KYRGYZ REPUBLIC (KYRGYZSTAN) located? & for what it famous for?
It is called as Switzerland of Central Asia. It is famous for its natural beauty and has the largest natural walnut forests in the world. Also World's 2nd largest alpine lake – Issyk- kol is present in Kyrgyzstan.
10. What are the neighbouring countries of Kyrgyzstan?
Kyrgyzstan is bordered by China, Uzbekistan, Kazakhstan & Tajikistan. It was initially a part of the U.S.S.R.
11. What is the language & Duration of study ?
ENGLISH MEDIUM- 6 years course.
12. Will I get additional classes of English in ASMI, if my English is weak?
Yes, you will get English classes once a weak.
13. Which DEGREE is provided by the college after completion ?
14. Can I get INDIAN FOOD there?
YES, INDIAN MESS facility is provided by the college.
15. How many INDIAN Medical Students are studying in ASMU?
More than 500 students are studying in ASMU. In which GIRLS comprises 40%.
16. What is the procedure of Student VISA and External Affairs Stamping ?
These are all the responsibility of college. You will get VISA after submitting your passport.
17. When will I get the ADMISSION LETTER from college?
18. Will I get any assistant for applying my passport?
19. Which facilities is included in my total PAYMENT in India?
Your payment will include: Registration fee, Admission fee, Tuition fee, Mess fee, Hostel fee, Library fee, VISA & One-way Air Ticket.
20. Shall I asked for any Additional Payment after reaching Kyrgyzstan?
NO, not even SINGLE RUPEE.
21. Where will I do my INTERNSHIP after completion the course ?
You can do your internship in ANY MCI RECOGNIZED PRIVATE/GOVERNMENT hospital ALL OVER INDIA.
22. Will MCI give me the PERMANENT REGISTRATION as a doctor?
YES, you can work in any GOVERNMENT/PRIVATE hospitals after completion of your internship.
23. Can a student come back to India in holidays? What is the holiday period?
You will get summer vacation for 2 months every year. But is not compulsory to go back to India, you can stay in hostel during vacations.
24. Can a student earn while learning?
No, a student cannot do a job while studying since he/she is having a student visa.
Asian Medical Institute Testimonials
You may think that for a girl It's difficult to study in abroad, but it's not true. I feel very safe here. Kyrgyz people are so friendly and well cultured. You never feel unsafe here.  Asian Medical Institute has provided separate hostels for girls with Indian food facility, it makes a family like environment here.
Rating of Asian Medical Institute: 4.8/5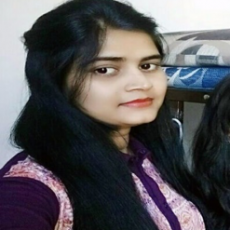 Initially, I was worried about MCI Screening test, but when I came to ASMI, I found that syllabus of MCI Screening test was fully covered by ASMI faculties. They follow Indian syllabus in full English medium. Special MCI COACHING is given for each subject by INDIAN FACULTIES. Thank you Asian Medical Institute for all effort to make our future brighter.
Rating of Asian Medical Institute: 5/5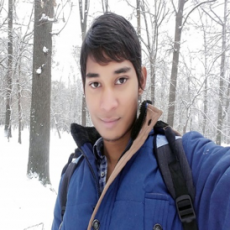 Ranjeet Gaur, Uttar Pradesh
College seniors are very helpful. They will help you as your family member. To accommodate in very new place is very difficult but you will feel so easy to set in. Hostel senator is always available for any kind of help. They guide us as a guardian. I never felt that I am far from home.
Rating of Asian Medical Institute: 4.7/5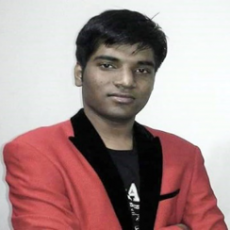 I feel like home in Asian Medical Institute because we have a separate Indian girls hostel & THANK GOD for the mess which provides INDIAN FOOD here, very far from my motherland. Also, we have Wi-Fi facility so can call my parents whenever I want.
Rating of Asian Medical Institute: 4.9/5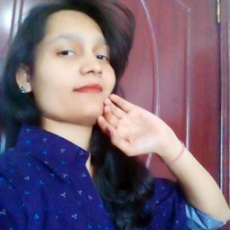 Global Medical Foundation- Authorised Representative of Asian Medical Institute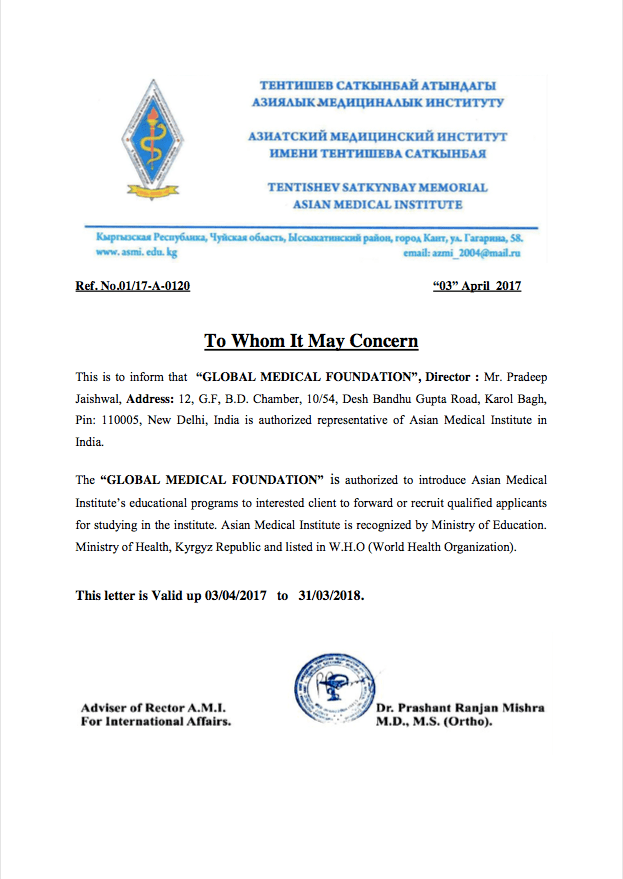 Asian Medical Institute Batch Passing Out in 2017
Asian Medical Institue, an MCI Approved University in Kyrgyzstan successfully saw another batch of Indian students passing out in August 2017. The students were delighted on completing this journey of their life. Global Medical Foundation gives it best wishes to these students.
Contact GMF for admission in Asian Medical Institute. Fill up the form and our professional consultants will call you!